Wisconsin gets its special elections:
Wisconsin Gov. Scott Walker issued an executive order scheduling special elections to fill two vacant legislative seats Thursday…
It wasn't shame, or a respect for the rule of law that drove the wholly owned Koch subsidiary to this decision.  Rather these guys finally got a clue: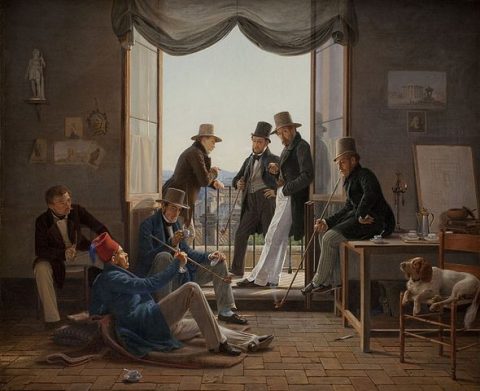 Senate Republicans abandoned their efforts to pass a bill blocking the contests amid intense criticism that the GOP was trying to avoid adding to string of losses.
That is: it finally was driven home to these would be junta conspirators that being so obviously terrified of the voters was not merely a bad look, it was destructive.
The decision followed a very rapid rejection of Walker's appeal, which sought a delay in enforcing a lower court's order to call the elections that would last long enough for the WI legislature to pass their anti-election bill.  That court didn't just say no:
"Representative government and the election of our representatives are never 'unnecessary,' never a 'waste of taxpayer resources,' and the calling of the special elections are … his 'obligation,'" Presiding Judge Paul F. Reilly wrote.
Walker had one more appeal left, to the right-dominated WI Supreme Court, but chose not to pursue it.  IANAL, and IAN a Wisconsin politics maven, but here's my guess: this was such an obvious matter on the law that Walker didn't care to have his entrails handed to him a third time, especially given that the partisan lean of the court would highlight how out of bounds he and the state Republicans have been.
Anyway, a relatively small process win with, I think and hope, a bit more impact than that.  It's easy to make the case that the GOP is only interested in democracy when it's the North Korean version, no doubts at all about who wins.
That's been true of the American right for a long time, no matter the party label of the day (3/5s of a person and all that).  But what seems to be changing now, maybe just a bit, perhaps even just enough, is that the idea that Republicans are scared of voters is starting to stick to the Grotesque Old Party.
Here's hoping!
This thread, it opens.
Image: Constantin Hansen, A Group of Danish Artists in Rome, 1837.  I know it's utterly unfair to lumber these 19th century hipsters with 21st century pipsqueak GOP shenanigans, but I couldn't resist the image.