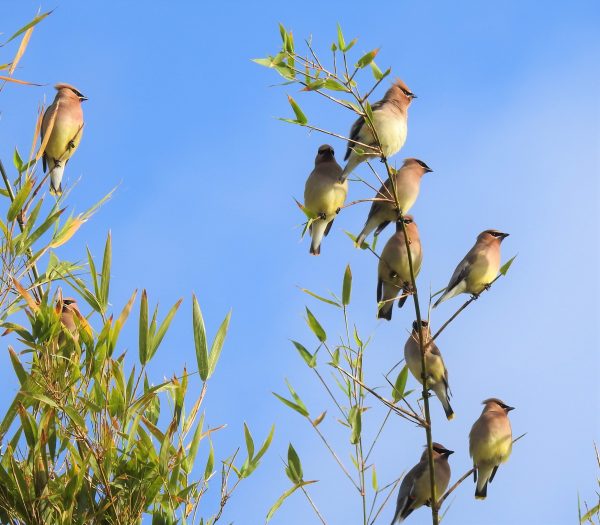 Above is another look at the cedar waxwings who visited our bamboo earlier this week. I haven't seen them in a couple of days, so I assume they've flown up to Illinois or wherever they live in the summer.
Today is butter lamb sculpting day! (General butter lamb explanation here; last year's effort here.) I'll share the results as usual later on.
I need to go to the store and get stuff to make the two Easter feast side dishes I'm in charge of (asparagus and carrots), plus put Easter baskets together for my kiddo and her roomies. I suspect the store will be a nightmare.
What are you up to today?