Which is to say that there are few people in American politics I loathe so much as the wholly owned Koch subsidiary operating under the name Scott Walker.  There are plenty of folks doing more national damage, but few, if any, with the utter, total, almost heroic lack of redeeming qualities as the man Charlie Pierce epithets** as the goggle-eyed homunculus.
So his pain is the sugar in my coffee this a.m.: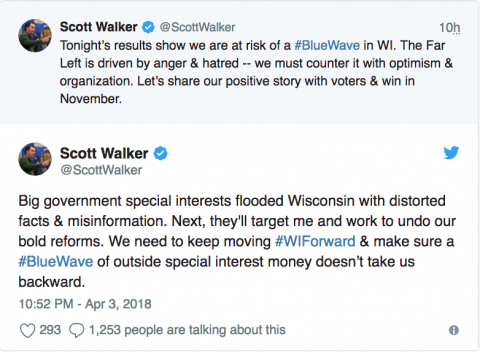 "The Far Left" — thanks for the proper nouning** there, btw; I didn't know we were a franchise operation — as in a decisive majority of Wisconsin voters. "Anger and hatred" — nothing like the mild mannered folks on the right,*** amirite? "Outside special interest money." Child, please.
But, if it's all projection with these guys, well we knew that. That subterranean pleasure you feel this morning is that all the faffing in the world can't hide the genuine panic flowing through Walker like you-know-what through a goose.
And because we need something pretty to wash the memory of Walker's pallid, grasping mug from our brains, here's a bird that one-ups that poor goose: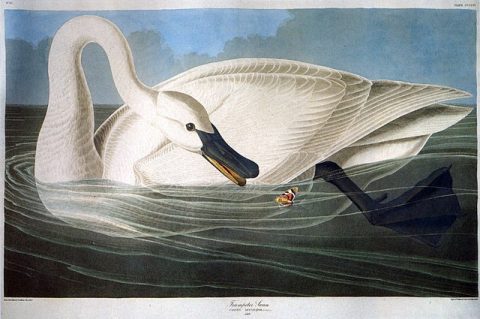 And w/that…open thread.
*That or coke on your Wheaties.
**I verb sometimes. Sue me.
***Very, VERY far from the worst, as we all know, but selected for its exceptional combination of absurdity and cowardice.
Image: John James Audubon, Cygnus buccinator, Trumpeter Swan, 1838.