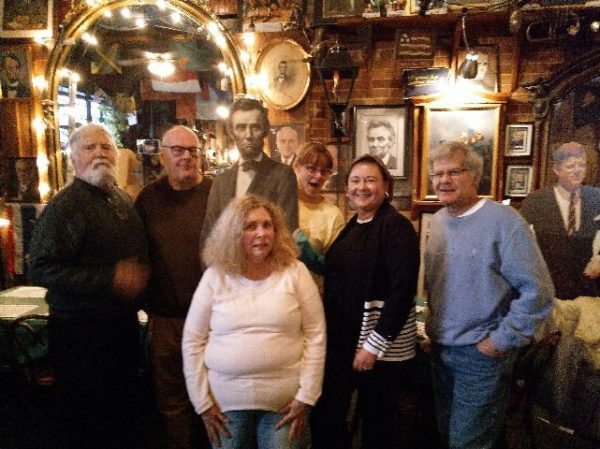 .
From participant Zamphour:
From Left to Right, in the standing photo, are Smedley the uncertain, Groucho48, Our American Cousin 16 (!), mle, Zamphuor & her SO Bill, and Gelfling545 in front.

A good time was had by all (or so they all said). Was hoping you could post a couple of photos…
We all agreed that we'd like to do this again, so if anyone else is interested from the area, please leave a comment & we'll try to set up another get together.

The weather was less than hospitable, so we were sorry to miss out on meeting dogmom & catpal. Hopefully they can make it next time.
Good-looking bunch of jackals!
Remember… if these pics inspire anyone, send me a proposed city / general date, I'll put up a post, and y'all can hammer out a meet-up for *your* town, too!