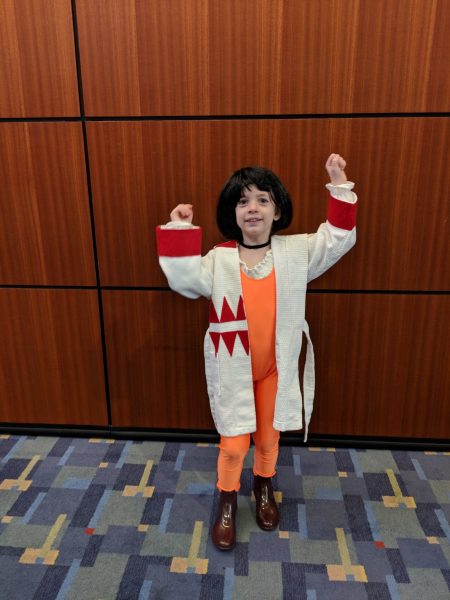 Something cheerful for the morning crew, from beloved crankypants commentor EFGoldman:
BJ has been clamoring for pix for four+ years since she was born.

These are from this weekend's Awesome Con in DC.

She is Princess Garnet (her choice).

(Black hair is a party store wig.)
I didn't know either, but Princess Garnet Til Alexandros XVII, alias Dagger, is a key character from the online role-playing game Final Fantasy IX. And probably a better role model for a small child than the Disney Cinderellas and Sleeping Beauties us old people grew up with.
And since I cosplayed (although we didn't have that word for it) at multiple conventions back when I was in college in the early 1970s, I find it rather heartening that it's now a widely enjoyed performance/sport for the whole family, not just "a handful of geeks being even weirder than usual."