My son, for reasons known best to himself, has taken to watching old Jon Stewart clips, and this morning he was watching a long one, a sit down between Steward and Bill O'Reilly.
Stewart comes off as the smarter, more moral one in the particular bit I saw, but I told my kid I still hated the whole premise.  Stewart was normalizing a monster — even giving him a little bit of his own thoughtfulness as cover.  It wasn't news back then that O'Reilly was a stone racist and a grotesque boss, a harassing womanizer dragging a tail of NDAs behind him.
But while I watched a true PGO came to me: the GOP obviously has no monopoly on men who are assholes to women, but it does seem to have more than its share, or rather the share you'd expect, given both specific ideology* , and the broader authoritarianism that both depends on and breeds the certainty that to be white and male is to have the right to f**k — and f**k with — the women who are their due.
Hence Porter and Farenthold and Moore and a magazine writer who thinks mere lethal injection is too good for the wanton harlots who choose to have an abortion — and the male-led magazine that thought such views were "provocative" — until it became clear just how provoked the intended gallows-bound (and their friends) had become.  And of course, hence the omphalos of modern Republican moral degeneracy, the Shitgibbon himself.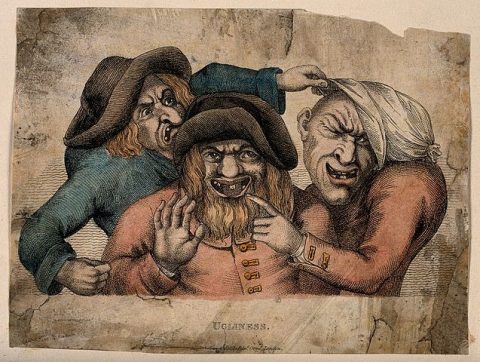 But I have to say, the latest entrant into the GOP-Sleazebag sweepstakes actually managed to surprise even my jaded self.  Meet Mr. Benjamin Sparks:
A Las Vegas political adviser who worked on national campaigns and high-profile Nevada races sexually enslaved and battered his ex-fiancée before police responded to a domestic dispute, the woman told the Review-Journal.

The 46-year-old woman provided copies of emails, text messages and a signed contract laying out her duties as a "slave in training" to Benjamin Sparks.
Sparks isn't some small-time local operative.  He was a 2012 Romney spokesperson, and worked for Goggle-Eyed Homunculus Scott Walker during the recall campaign.  And he really, really doesn't like the idea of female autonomy:
According to emails, documents and text messages obtained by the Review-Journal, Sparks and his ex-fiancée signed a five-page contract stating that she would be his "slave and property."…
Her specified duties were what you might expect, given that starting point and then escalated to the point of rupture. (Go to the link if you want the details.)
"Slave and property." Dwell on that phrase.  I'll wait.
Not All Republicans would be a true statement.  But too much Republican rhetoric, policy and conviction rests on a view of women that taken to pathological extremes, ends with Benjamin Sparks putting down on paper his belief that a woman could be chattel.
There are all kinds of reasons these shandes and goniffs need to get their asses handed to them this November. This is one. A big one.
Open this thread can be.
ETA: Several commenters have pointed out that consensual relations between adults aren't the problem, and they're right (as always, IMHO). The issue here for me is the way Sparks took what appears to have been one stage of initial consent and translated that into a one-off permission that gave him the right actually to treat his partner as property.
*Anti-abortion, anti-contraception, anti-non-discriminatory-treatment in work and society politics that are all underpinned by the conviction that women can't be allowed to have full agency over their own bodies and their own decisions.
Image: J. Collier, Three grotesque old men with awful teeth pointing and grimacing at each other, 1810. (Via Wellcome Images.)