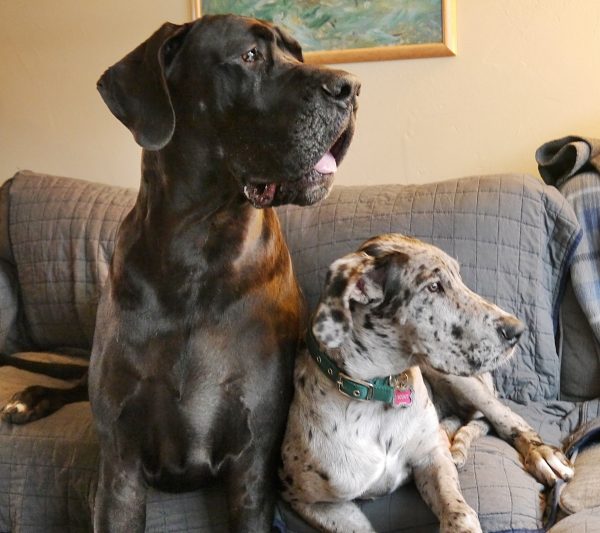 As promised. Scout at 5 months with her favorite guy.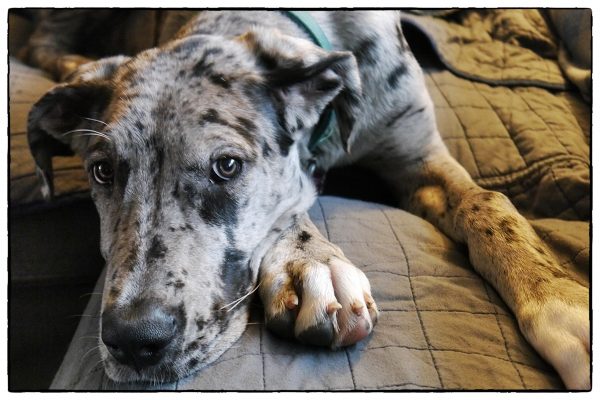 Don't let that face fool you – she's all mischief and trouble.
There are a ton more photos here. I got kind of carried away yesterday. There were a lot of requests for ducks in the last thread I put up – even though it was literally a duck post.  So here are most of the duck photos I have. I don't take a lot of them because most of the time I just get their little fluffy butts. Most of their charm is in their daily yard duties. They take their job very seriously. I should be taking more  video of them.
I suppose my cats deserve equal time…maybe next week.
Time to update us on your critters! Share your photo links in the comments.
Open thread