I don't need another reason to loathe stoner contrarian and human jerk-off gesture Bill Maher.  But in the Washington Post over the weekend he bellyached over the mean, unfair boycotts the kids whose friends were mowed down in Florida have initiated, particularly the Laura Ingraham boycott. He sees a potential for his ox to get gored, so all his First Amendment hand-wringing is just so much transparently self-interested bullshit. Nothing to see here, really. One thing leapt out at me, though.
Last year, after the University of California at Berkeley canceled Ann Coulter's speech, citing security concerns, Maher blasted the university.

"I know, we don't like Ann Coulter's views," he said, to audience laughter. "I like her as a person. I've never agreed with one thing she ever said…"
"I like her as a person." Isn't that nice? What do you like specifically about a woman advocates shooting immigrants? Is she a lot of fun in the green room? Your kids go to the same private school?
I love to see media trolls put aside their differences and come together in mutual contempt for their audience. You see that kind of shit all the time. One of my favorite recurring columns in the dearly departed Spy Magazine was "Logrolling in Our Time." It documented the gushing prose that celebrity authors would trade back and forth in kind about each others' mediocre books. Asshole pundits all see themselves as playing for the same team. There's something about the chumminess of it all that really makes my bile rise.
And you know you're doing the work of the angels when you earn kudos from Sinclair.
Sinclair embraces Bill Maher in a statement. My statement: nothing says "free speech" like putting your words in the mouths of trusted local anchors and forcing THEM to speak YOUR mind or lose their jobs, while you hide behind ABC's logo. pic.twitter.com/IeK3F0AD9E

— Jay Rosen (@jayrosen_nyu) April 9, 2018
I don't have a super profound thought here, other than if the Parkland kids can shine a light on what trash these troll pundits are, they're doing the Republic a greater service than they'll ever know.
Okay, let's take a deep breath, admire a fall-time fashion plate pic of Echo…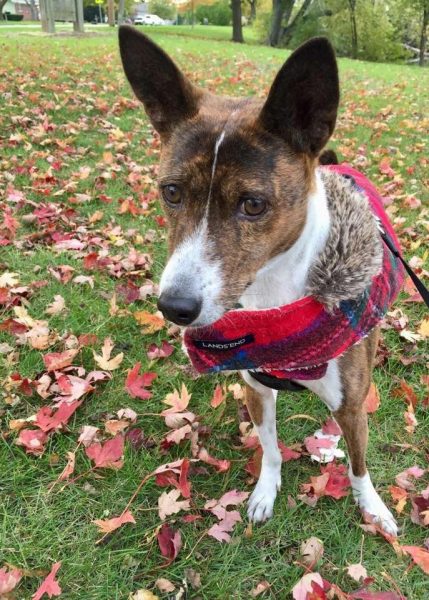 … and keep the momentum going with the 70 competitive races Swing Left has identified. We got a nice bump on that last post! Good job, y'all.