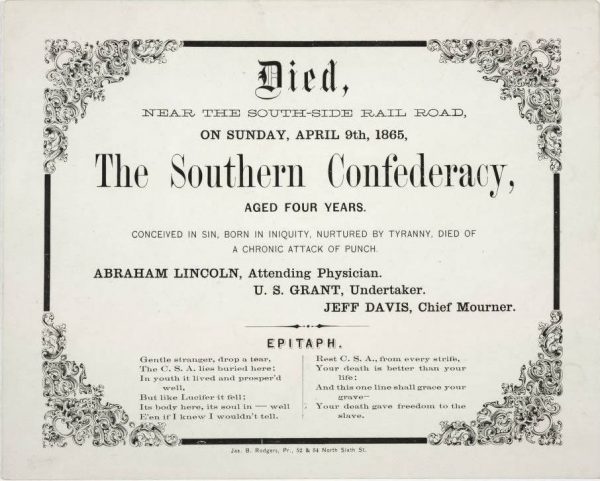 On 9 April 1865 General Robert E. Lee surrendered the Army of Northern Virginia to General Ulysses S. Grant, Commanding General of the Army of the Potomac. While the Army of Tennessee would fight on for a bit, and other Confederate forces would try to make a last stand in Texas, Lee's surrender marked the effective end of the Confederacy.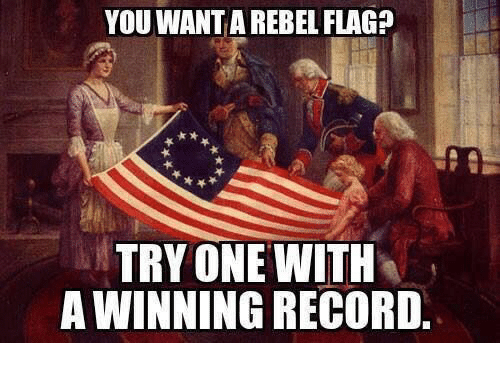 Just sayin…
And as a sign that the arc of justice does indeed bend despite the best intentions of the Confederacy's political descendants:
On the cusp of turning 112, a whirlwind tour for the oldest living World War II veteran https://t.co/wB0iiHZDBX

— Iverson ?? (@IversonUSA) April 9, 2018
Richard Overton, the grandson of a slave, worked in a furniture store and as a courier for decades until he finally retired when he was 85. That was more than 25 years ago.

Now, Overton — the country's oldest living World War II veteran — has been enjoying a bit of fame for his longevity, and has a regular stream of visitors to his home in Austin, Texas.

Last week, he mentioned to one of his visitors that he'd like to someday see the National Museum of African American History in Washington, D.C.

The following morning, Overton and a few friends were on a private jet heading toward the nation's capital. They got a private tour of the museum before it opened to the public Sunday morning.

It was one in a line of stunning and unlikely happenings for Overton, who is believed to be the oldest living American and the third-oldest person in the world. His 112th birthday is next month. His secret to a long life includes cigars, whiskey and speaking his mind.

"I enjoyed every bit of the tour," Overton said at the museum as he was lunching on soul food.

Then he added, "I didn't see my name up there," referring to the World War II exhibit.

His friends chuckled.

"One of these days it will be," he assured them.
Open thread!