My sister's dog, Kuma, had to be put down the other day after a rather aggressive cancer. She's just devastated, and I thought I would share some pictures. I only met him a few times (she lives in Connecticut), but he was a sweet boy although he hogged the god damned couch and drooled like no one's business.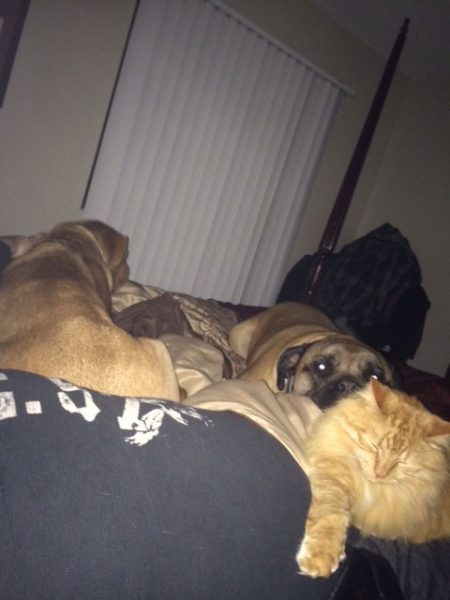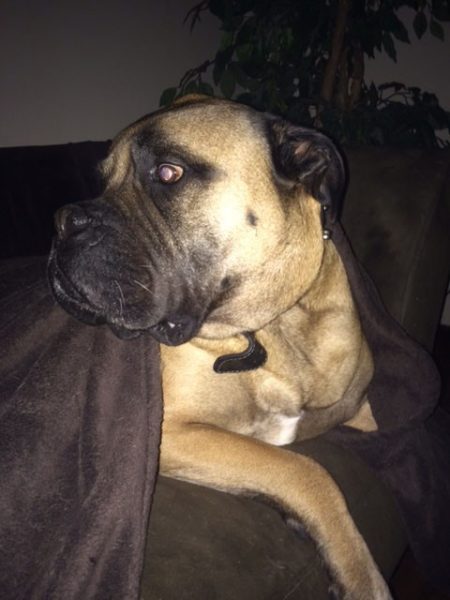 I asked Annie for some action pics, but the simple fact is there are none- he lived to sleep. AND I AM NOT JUDGING.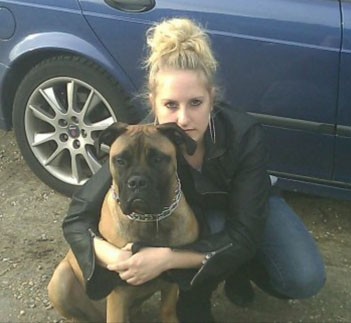 Every time my mother visited Annie, when she came home her back hurt for several days because Kuma insisted on sleeping with her. Big galoot. RIP, Kuma.