Not even through his second day on the job and John Bolton is making real progress in his effort to fully crazify the US  national security apparatus:
[Homeland Security advisor] Tom Bossert was an ideal Trump administration official – a man with the résumé of an Establishment Republican, and the capacity for sycophancy of a Trump crony.

…In a West Wing beset by chaos and dysfunction, Bossert was regarded as one of the few competent aides still standing.

And John Bolton just got him fired. As Homeland Security adviser, Bossert would have been a subordinate of the incoming, mustachioed White House national security adviser; and Bolton would prefer to assemble his own team. [links in the original]
Official portrait of that new band of all-stars: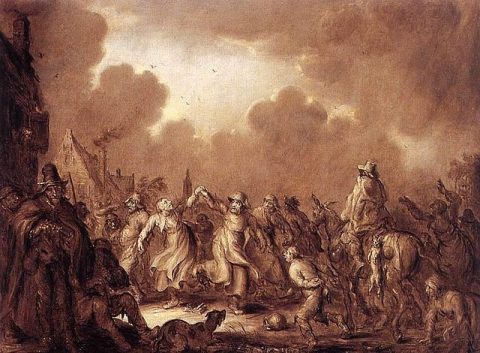 This is really Adam and Cheryl's turf, of course, so I won't foist my amateur analysis on the jackals; I hope they'll weigh in on Bolton early and often.  But I will go so far as to say that so far the new National Security Advisor is behaving exactly as advertised: he's the boss from hell, and no independent minds or voices will be allowed anywhere near power.  It's all mustache all the time.  Given his wretched record as anything but a bureaucratic infighter, the US — and the world — should be damn nervous.
Open thread.
Image: Adriaen Pietersz. van de Venne, Fools have the most fun, 1661