Even if Rachel Maddow isn't your cup of tea, the first two minutes of tonight's broadcast are worth watching:
[Edited to remove defunct video embed.]
Meanwhile, the Republican Party appears to have outsourced its @GOP Twitter account to Mike Flynn's deranged whelp: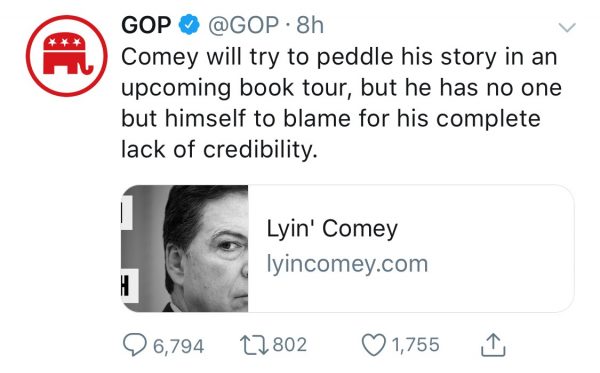 I think I'll go watch Star Trek reruns until I fall asleep. Living in Stupid Town is so exhausting!
Open thread.