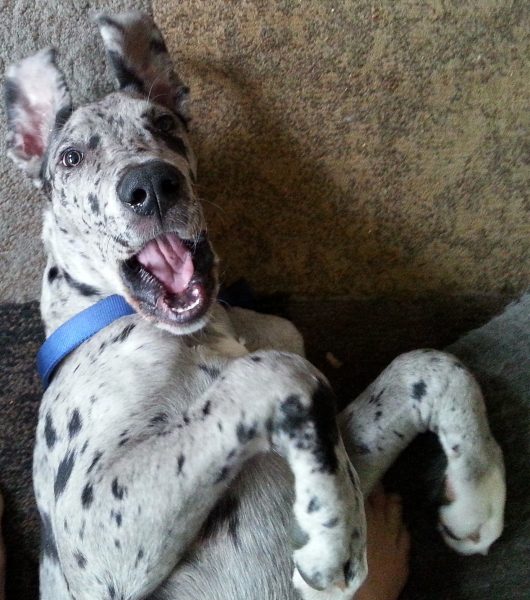 Thought we could use a little happy distraction this afternoon. Scout, sigh, moved up to a 26″ collar this week (don't worry, it's still on the tightest grommet) and…yesterday she jumped up on me and her big ole feet were on my shoulders. That caught me by surprise. Pretty sure the day before that was not possible.
I need a favor – I'm working on something and I need a name that would work as well for a stripper as it would for a country western singer. I figured you guys have the minds I'm looking for to accomplish this task.  AND, if I choose the name you come up with, I do have a lovely gift for you (no really, I do).
Other than that – open thread.