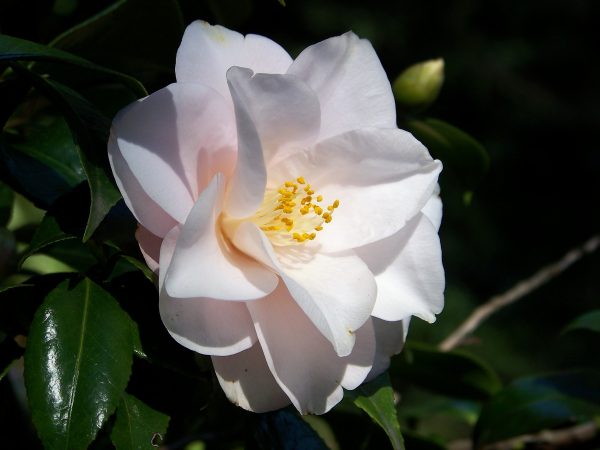 Inspiration for those of us still waiting on our daffodils to bloom! From "a longtime lurker", Anne K:
Some pics of camellias-

I am in the Ca Sierra foothills about an hour east of Trollhattan–

(The snow shows up one last time for the camellias almost every year)
***********
Speaking of one last snow, the mailorder lingonberry and strawberry plants that showed up two weeks ago seem to be hanging on… for the moment… but the poor little blueberry bushes that weren't already bare sticks have lost all their leaves. Oh, well, we'll see how things look by Memorial Day, and then test Burpee's supposed one-year return policy.
 
What's going on in your garden(s) (planning), this week?