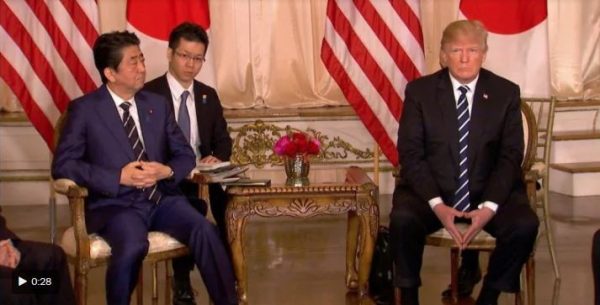 The Washington Post reports that CIA Director Mike Pompeo met with Kim Jong Un over Easter weekend in preparation for Donald Trump's visit. Trump dropped a hint earlier this afternoon when he said that talks had taken place at a high level. Trump's meeting seems to be planned for early June, but Trump did his usual "Who knows?"
The sources were "two people with direct knowledge of the trip." That probably means they're in the administration. A number of senators are declaring that they will vote No on Pompeo's nomination for Secretary of State. They include Corey Booker (D-NJ), Dianne Feinstein (D-CA), Kirsten Gillibrand (D-NY), Tim Kaine (D-VA), Ed Markey (D-MA), Jeff Merkley (D-OR), Chris Murphy (D-CT), Rand Paul (R-KY), Bernie Sanders (whatever-VT), Brian Schatz (D-HI), Tina Smith (D-MN), Jeanne Shaheen (D-NH), Tom Udall (D-NM), Chris Van Hollen (D-MD), Elizabeth Warren (D-MA), and Ron Wyden (D-OR).
So the question is whether this was leaked to help assure Pompeo's approval by the Senate. Can't take the guy out if he's in the middle of this important negotiation, right?
Many people are concerned that Trump will give up too much just to have a deal. He seems not to understand that when Kim Jong Un talks about denuclearization of the Korean Peninsula, he means that the US military will be out. The way the administration uses that word, it means that Kim will give up all his nukes.
But it looks like Trump is taking some advice. There's an interpreter behind him in the photo. And Trump doesn't look at all pleased. We can still wonder if Pompeo took along an interpreter and a note-taker, or if he just figured he'd use the North Korean ones.