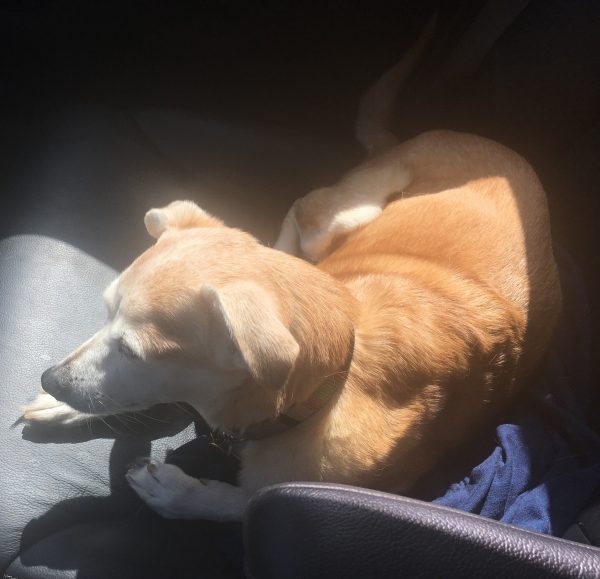 Thanks to Tamara and the rest of you for chipping in– I didn't see that coming, but it sure is welcome- the estimate for Lily's care ranged from a small used car to $6,000. And again, that's just an estimate. I'd like to think I deserved an Oscar for not flinching and just handing them a credit card- that's why I spent 30 years building my credit rating, so I could afford an emergency like this, right?
At any rate, I spoke with the Dr. (a nice young woman named Dr. Weimer- although I am now at the age where my first thought upon meeting most doctors is "I'm supposed to trust this kid? Do her parents drop her off at work?") at some length, and where we stand is the following. This issue is common among mixed breed dogs, and is three times as likely to present in females than in males. It can manifest in three ways- it can simply be an issue that comes about on its own, it can be the result of an infection, or it can be caused by cancer.
We don't know which of it it is, yet, but the fact that she has good organ function (liver and kidney did not show anything abnormal in the initial blood tests yesterday) is "encouraging." She also has an appetite and thirst, which is also good. The priority is to stabilize her- the get some blood into her, get the blood cell count and platelet count up, all while doing some thorough tests to try to determine the cause or if there even is one. If the issue is just presenting on its own, that would be the best, so that is what we are crossing our fingers and hoping for. That would just be a matter of stabilizing her, getting everything back to normal, and going home.
Before I left they took me in the back to see her, and my goodness is that place impressive. There were AT LEAST 20 doctors and nurses and vet techs back there, and it was super clean and nice. Lily looked very relaxed and comfortable, and is just so lethargic from the low blood count that she didn't even seem anxious. I took a t-shirt I had worn yesterday out of the hamper and brought it with me so I could put it in the cage so she would have a comforting scent with her, and again, everyone was super gentle and nice and just gushing over her. She really is an angel, and she doesn't bark or yip, she's just a docile lady.
Leaving her was one of the hardest things I have ever done. I was actually thinking about it on the ride home- when I left for basic training my mom dropped me off at the recruiter and I bounded off without looking back. That's sort of how I am about things- "Ok, I'm doing this now. Ok, I am a non-smoker now. Ok, I am going to rehab and will be a non-drinker now." I don't know if that is common or one of my idiosyncracies, but it's just how I do things. You've made yopur decision, no looking back now. Just make it work. This was a lot harder.
I have already called to check on her (because of course I have, and spoke to the nurse who was administering her first transfusion while we were on the phone. She gushed and said what a sweet dog she is and that she was doing well, and I made sure to tell her that she is very quiet and won't display pain or anxiety by barking or fighting, that you have to pay attention to her eyes and eyebrows and her shedding (she drops hair when she is anxious). They are supposed to call me back after some of the initial testing is done.
I'm mentally exhausted but I have only cried twice, and I am going to take a nap. I do want to thank you all again for the financial help. It really means a lot. Here are some of my favorite pictures of Lily from right after I adopted her from the shelter last week nine years ago: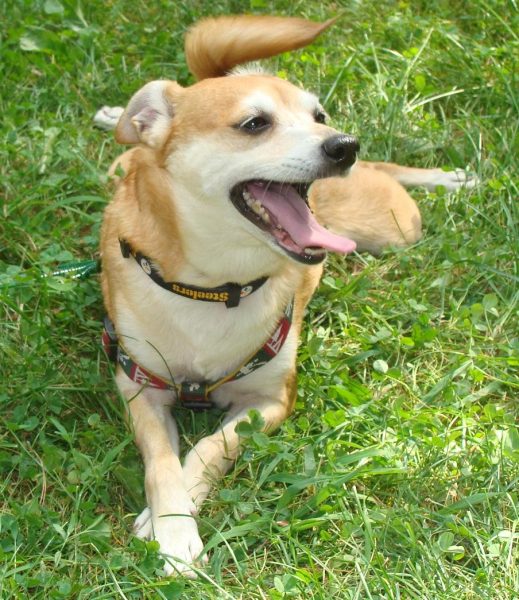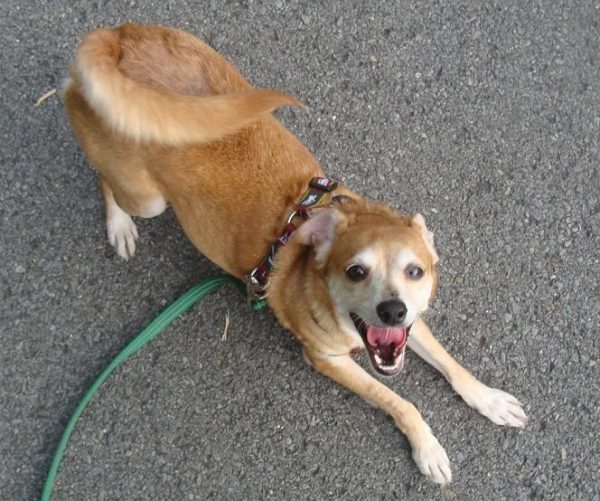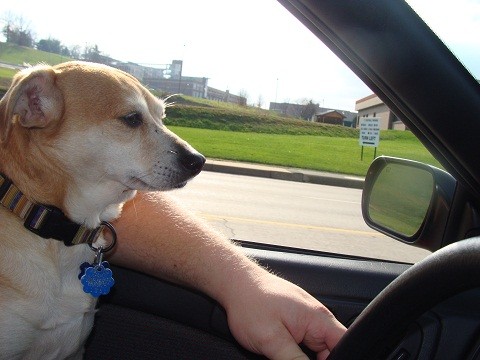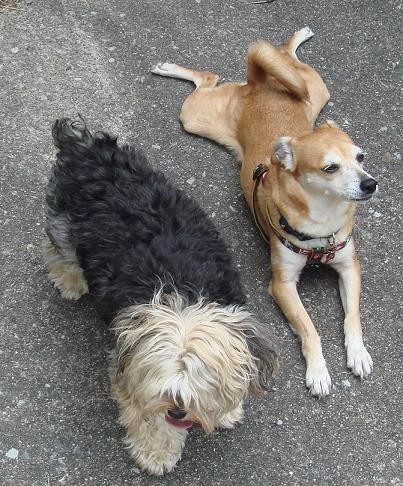 I love that picture with her BFF Samantha (the second best dog ever). I'll update you when I know something.