A while back one of you wanted a picture of my backyard before I get everything fixed (although the deck and everything are on hold now for obvious reasons), but I am still bringing in some dirt to level things out. At any rate, here you go: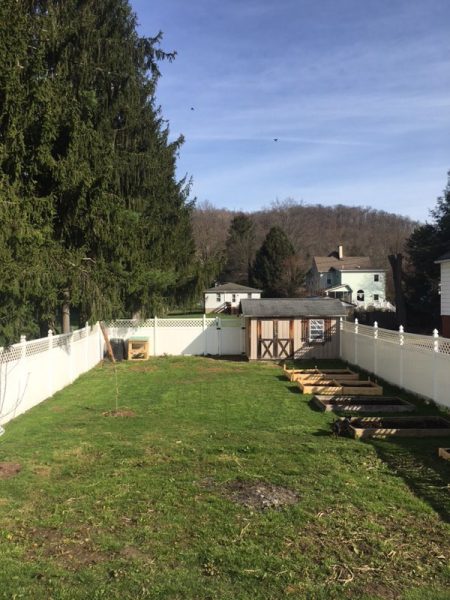 Here's another picture. As Tams said, "I spy with my little eye four pets. Can you find them?"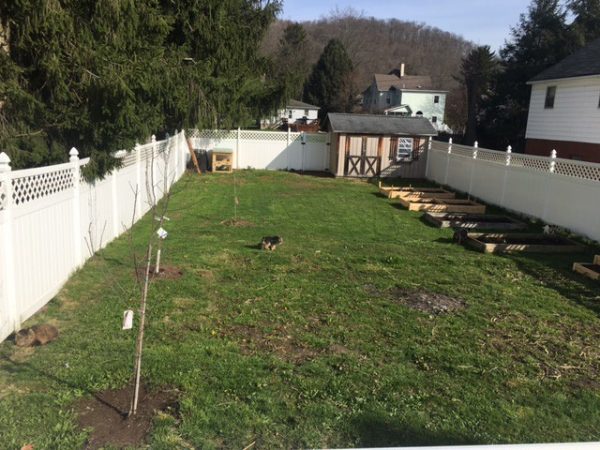 I'll give you the easy one: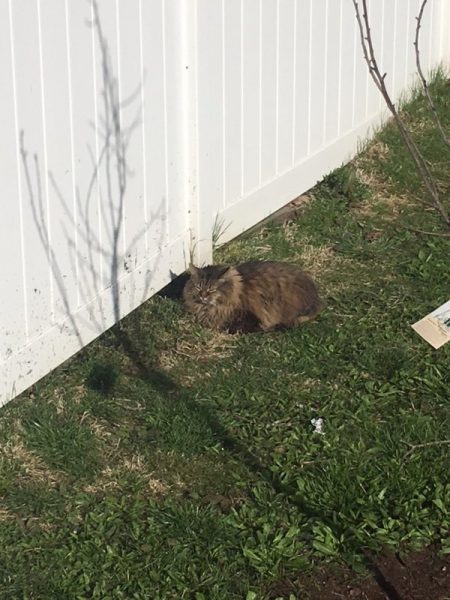 Re: the backyard, on the left you can see the honeycrisp and mcintosh apple trees (the mcintosh is a pollinator) the chestnut tree in the middle of the yard, and in the back you can see the compost bins ("we" built the new one for 68 bucks, the "we" of course being royal, because Gerald built it as I am not allowed to use power tools). All around the compost bin are blackberry shrubs, blueberry bushes, and two fig trees. In between the chestnut tree and the compost bins is where I am going to put the pollinator garden for bees and butterflies. On the right are the raised bed gardens, two of which were salvaged from the old property. The big green house is my parent's house, where I lived from age two on.
I think I might actually put some peas and broccoli in today, maybe the maters and other stuff next week. I think we might finally be out of the woods regarding winter and freezes. I think I am just going to let the cucumbers and watermelon and what not roam free on the other side of the fence, because it's pointless to try and put them in a raised bed and just a waste of space- they go wherever the hell they want, anyway.
Got off the phone with the pet hospital about an hour ago, and Lily is doing well, her weight is holding steady, her vitals are good, she has not demonstrated any negative side effects of the chemo yet (it's only been 16 hours), and the nurse says she has a pep in her step, is eating, pooping and drinking and her tail was up and she pranced around when they took her outside. The fact that she used the word "pranced" brought a wave of relief to me, because Lily has never "walked," she was always a little prancer, and the nurse using that unsolicited by me means that her essential nature is the same.
We're going to head up so we can be there around noonish for a consult and maybe to bring our girl home (fingers crossed). Once again, I want to thank you all for your kind words and support. I'm really lucky that have a lot of IRL friends, but the kind words and overwhelming generosity you all have displayed, well, I'm at a loss for words.
Thanks for having my back: