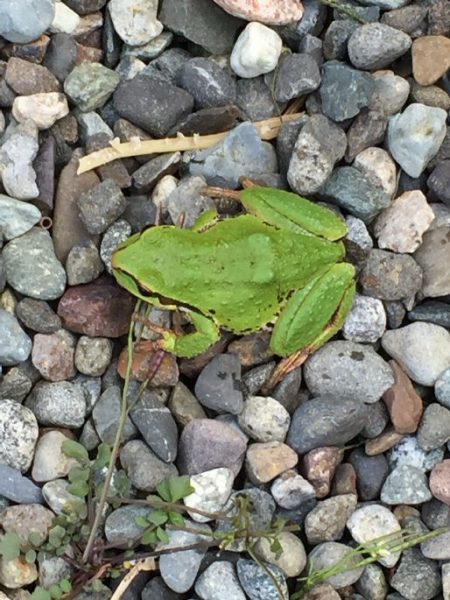 From faithful Northwestern gardener OpieJeanne:
This little guy is a little over two inches long. Part of the chorus that sings us to sleep.
Been too busy this week to spend any time even *thinking* about gardening, but the angle of light has changed to the point where even a raw day with temps in the 40s feels like 'spring but nasty' and not 'still winter, dammit'…
What's going on in your garden(s) / planning, this week?
 
Earth Day was yesterday, but this is still relevant…