I will probably at some point get back to posting about politics and other stuff, but not right now. Here's a little video of nothing, really, other than the panoramic view from my chair:
Also, Devon sends along these pictures of her previous foster Yuki who stayed here for about ten days. She is doing quite well at her forever home. Here she is with her new big brother and BFF Bogart: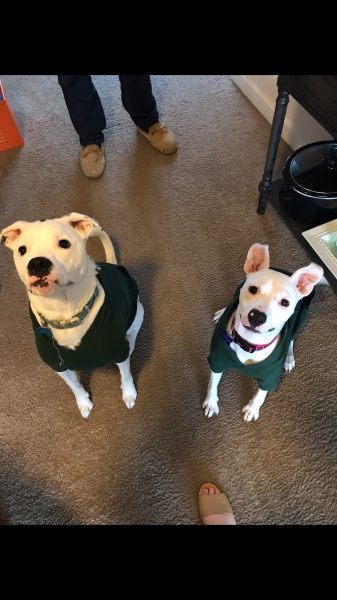 And here she is just being adorable:
I don't know if you all remember, but she had rickets and her legs were crookeder than Forrest Gump's, but they are looking really good.
Not much going on here other than me driving myself insane watching every little thing Lily does- "she didn't eat that much is something wrong with her stomach oh she ate a lot of that maybe I should get more how long has it been since she went to the potty oh it looks like she is pooping I need to check that shit out am I imagining things or is she breathing shallow her nose looks a little dry I wonder if that means anything should I be doing anything should I be concerned she just wants to be upstairs maybe she's just sick and tired of being fussed over…"
I'm nuts. I can not even imagine being the parent of a sick child. We need single payer.