Lily and I had a great night's sleep- we went to bed at midnight, woke up at around 7:30, and she was comfortable and happy. She went outside and got some sun, pooped and peed, had her meds and some food and water, and is doing well.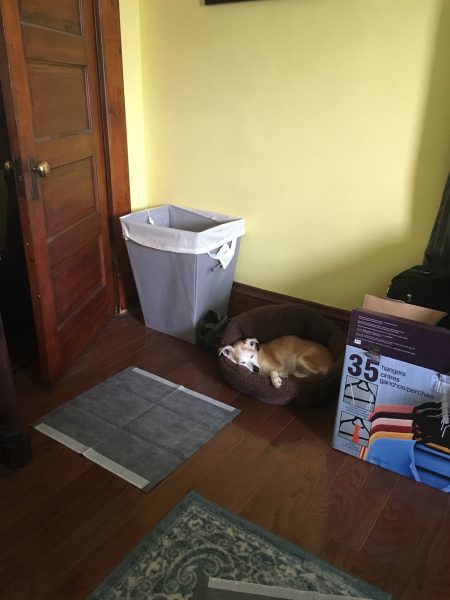 So far the hardest thing has been mother hen here cluck-clucking over the patient. I'm so intent on monitoring everything that I keep having to remind myself that she isn't being abnormally lethargic, she normally never really did anything but sit on my lap or follow me from room to room to sleep in the doggie bed when I am in that room, every now and then opening an eye to check on me, and then going back to sleep. When I get up and leave a room, she follows, and then lies down in the bed in whatever room I end up in.
She's never caught a frisbee, she's never cared about toys. She's not doing anything different, I'm the one being a weirdo freak.