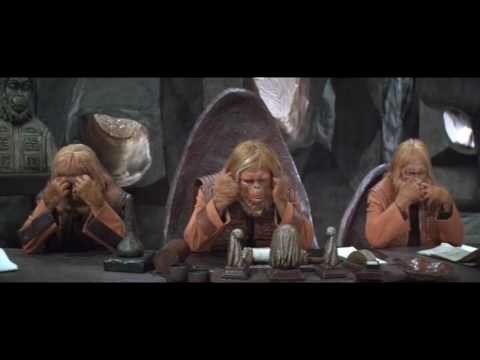 On a party line vote, the GOP majority on the House Permanent Select Committee on Intelligence (HPSCI), have released the GOP majority's report on Russia's active measures campaign against the US – specifically in regard to the 2016 election. The report can be found here. I haven't had time to do much other than give it a quick read, and won't until later in the weekend, but basically this is garbage in and garbage out. When you read through it you find that the GOP majority on the committee went out of there way to not investigate what they were supposed to be investigating. They deliberately chose not to ask questions regarding whether or not the President's business or his campaign were involved with Russian assets – both legitimate and illegitimate. They also went out of their way to take answers from people like Carter Page, Corey Lewandowski, Keith Schiller, George Papadapolous, Erik Prince, Donald Trump, Jr, etc at face value and to not appropriately follow up. Finally, they went out of their way not to pursue legitimate investigative leads or areas of investigative interest. As a result they have produced a report that concludes that nothing was done wrong, there were no purposefully inappropriate contacts between the President's business and/or campaign with the Russians, and the real issues were all on the Democratic side of the election – on the part of the Obama administration, and the result of behaviors taken by Deputy Attorney General Rosenstein, FBI Director Comey, Special Counsel Mueller, DNI Clapper, DCI Brennan, and several others at the DOJ and the FBI.
Unfortunately the truth will out!
MOSCOW (AP) — An organization established by an exiled Russian tycoon says it has obtained emails showing collaboration between Russian government officials and the Russian lawyer who met with Donald Trump Jr. in 2016.

— Eric Tucker (@etuckerAP) April 27, 2018
From CBS News:
An organization established by an exiled Russian tycoon says it has obtained emails showing collaboration between Russian government officials and the Russian lawyer who met with Donald Trump Jr. in 2016. The lawyer, Natalia Veselnitskaya, also admitted she's an informant to the Russian attorney general, during an NBC News interview that's slated to air Friday, according to the New York Times.

"I am a lawyer, and I am an informant," she reportedly told NBC. "Since 2013, I have been actively communicating with the office of the Russian prosecutor general."

This contradicts her earlier contention that she had no connections with the Russian government. Last year, when asked point blank by NBC if she had any connections to the Russian government or had previously worked for the Kremlin, Veselnitskaya replied, "No."

The emails the Dossier organization have suggest Veselnitskaya worked closely with a top official in Russia's Prosecutor-General's Office to fend off a U.S. fraud case against one of her clients.

Veselnitskaya has denied having connections to the Kremlin since her meeting with then-candidate Donald Trump's son, son-in-law and campaign chairman. The encounter took place after Donald Trump Jr. was told she had potentially incriminating information about Trump's election opponent, Hillary Clinton.

Veselnitskaya is a well-connected Moscow lawyer, but the extent of her government ties has been unclear.

Trump Jr., along with the president's son-in-law, Jared Kushner, and then-campaign chairman Paul Manafort met with Veselnitskaya in June 2016 after Trump Jr. was told in emails that the lawyer could provide damaging information about Hillary Clinton.
Congressman Conoway, who was supposed to be running the investigation once Congressman Nunes recused himself, provided this response to this new information:
Top Republicans on House Intelligence say they're not concerned of the revelations that the Russian lawyer at Trump Tower meeting was a Kremlin informant. Conaway tells me that's "new information" to him, but says the meeting didn't amount to anything. https://t.co/Njyj8LOv5W

— Manu Raju (@mkraju) April 27, 2018
Congressman Conoway's response just reinforces my impression here. The GOP majority on HPSCI took a see no evil, hear no evil, and speak no evil approach to their duties in this investigation. Congratulations! You all played yourself.
Ultimately it is not surprising that the GOP majority on HPSCI would conduct themselves this way or come to these conclusions. The fish here has rotted from the head. And that head is Congressman Nunes. From the NY Times:
In the Intelligence Committee's Sensitive Compartmented Information Facility — a secure office in the basement of the Capitol Visitor Center where the committee does its work — there's a log that keeps track of all the classified materials members request to read. The log's primary purpose is security, but it also serves as a way of determining which members are doing their homework. According to three people familiar with the log, during Nunes's first several years on the committee, he rated as its "least read" member. He had a similarly poor record of visiting the intelligence agencies for briefings. His lack of preparation could be seen in the committee's classified hearings, where, according to a former committee staff member, Nunes often seemed out of his depth. "The committee gets to ask direct questions of the C.I.A. director for two hours a quarter, and if a member is using up half his time on questions that he should already know the answers to, it's not very productive," the former staff member says.

Even worse, in the eyes of some of committee members and staff, was how Nunes did get his information. "He'd go out to these hinterlands and run into security guys there, and they'd give him crazy ideas," the former committee staff member says. "He wasn't discerning. These guys might have something interesting that's one piece of the whole puzzle, but he'd think whatever they had to say was the whole truth." Then, when Nunes brought back that information to Washington and intelligence officials would try to put it in context for him — or correct any misinformation — he would become suspicious. "He didn't take people at face value," a former government official recalls, "and didn't always believe leadership."

Nunes could go to great lengths in pursuit of his suspicions. In late 2012, he said he heard from "informants" that Obama administration officials were ignoring evidence in a cache of documents collected from Osama bin Laden's compound in Abbottabad, Pakistan, showing that Al Qaeda was much stronger than the administration publicly contended. Nunes took these allegations to the Intelligence Committee's chairman, Representative Mike Rogers, a Michigan Republican, who in turn questioned intelligence officials. Rogers was satisfied with their answers and told Nunes that he believed that the documents, which were being analyzed by Defense Intelligence Agency officials at Central Command headquarters in Tampa, Fla., revealed nothing quite so significant. But Nunes wasn't convinced.

On a Saturday in May 2013, he flew from Washington to Tampa and paid a visit to Centcom headquarters himself, where he demanded to meet with the analysts reviewing the documents, in the hope of uncovering evidence of Al Qaeda's strength — and an Obama administration cover-up. But after a meeting with the Army major general who headed Centcom's intelligence wing, Nunes came back to Washington empty-handed.

At the same time, Nunes was also trying to prove that the Obama administration had covered up key facts about the assault on the American diplomatic compound in Benghazi, Libya. Not long after the September 2012 attack, which killed four Americans, including the American ambassador to Libya, J. Christopher Stevens, the Intelligence Committee began investigating the episode to determine if there had been any intelligence failures. Before going into politics, Rogers, the committee's chairman, had been an F.B.I. agent — he was confident he knew how to conduct an investigation. But Nunes apparently did not believe that Rogers was pushing hard enough, and he repeatedly gave Rogers what he thought were tantalizing leads, ones that might prove that the Obama administration could have prevented, or at least mitigated, the Benghazi attack and then tried to cover up its mistake.

Nunes had heard that a drone operator at an American air base in Germany said a drone had been flying over the Benghazi compound during the raid and captured video of the incident. According to a source familiar with the investigation, Rogers sent a committee staff member, Michael Ellis, to Germany to find and interview the American drone operator — who, it turned out, wasn't even in the drone unit that covered Libya and had been telling tales to his parents, which had somehow made their way to Nunes. Rogers was frustrated that he had spent so long investigating a lead that he believed was absurd on its face. Nunes was not chastened; instead he grew discouraged that Rogers wasn't pursuing even more leads.

The conflict between Rogers and Nunes eventually came to a head over the committee's handling of five C.I.A. contractors who performed a rescue mission in Benghazi on the night of the raid. The contractors claimed that they were told to "stand down" that evening by the C.I.A. officer in charge at Benghazi. They found their way to Nunes in the fall of 2013, and they quickly hit it off with the congressman. "He was there to hear our story, and the only one I knew of looking for the truth," Mark Geist, one of the C.I.A. contractors, told me. "That proved his credibility." Nunes encouraged Rogers to invite the men to testify before the committee, which the panel did in November 2013.

The night before their testimony, Geist and two of the other contractors met with Nunes in his congressional office, according to their attorney, Mark Zaid. As they drank port and smoked cigarettes, they received a visit from a surprise guest. Nunes had invited Boehner to join them. For 45 minutes, the speaker was given a preview of what the men would testify about the next day in front of the Intelligence Committee. When Rogers got wind of what happened, he was alarmed. A longtime Boehner ally, he called his friend and, according to a person familiar with the conversation, told him he was potentially tainting the investigation.
But what can you expect of a member of Congress that is suspected by US officials of working for a foreign power, specifically the Portuguese government. Again from the NY Times' profile: (emphasis mine)
Seemingly every time American military or intelligence officials would note an obstacle to Lajes's hosting the JIAC, Nunes would dismiss it as either a red herring or, worse, a manufactured excuse. "He felt that the reason the Pentagon wasn't willing to engage on this issue was that the generals didn't want to give up their lifestyles of being close to London or in Germany," the government official says. Jim Townsend, who as President Obama's deputy assistant secretary of defense for European and NATO policy was the Pentagon's point person on Lajes, says of Nunes, "He looked on this almost from a paranoid perspective, like we were out to get him."

In the end, Nunes did not get his way: The JIAC is still planned for Croughton, and the American presence at Lajes has been drastically reduced. But Nunes created so much rancor over the issue that some American officials came to question his motives, and even his patriotism. "I was having a hard-enough time being beaten up by the Azoreans and the Portuguese, but it was even harder seeing a congressman being in cahoots with them," Townsend says. "It was like, 'Whose team are you on?' " A former Pentagon official suspects that during the Lajes negotiations, Nunes was making the Portuguese privy to things they should not have known. "We would have a conversation about some proprietary matters with Nunes," this official says, "and then the next day, somehow, Portugal knew some of that."

Looking back on the episode now, Townsend views it as a harbinger of sorts. "When all this stuff happened with the Russians, I laughed like hell," he says, in reference to the Intelligence Committee's investigation descending into chaos. "Of course it's Nunes!"
Congressman Nunes has no business even serving on the House Permanent Select Committee on Intelligence, let alone chairing it. And given his behavior in regard to Lajes' business and familial interests, Azorian officials, and the interests of the Portuguese government, he should be treated as if he's compromised until proven otherwise. And this appearance of being compromised makes it even easier for others to compromise, manipulate, and suborn him. His long standing and long documented predilection for conspiracy theories and his sweet tooth for incomplete information and raw, partial intelligence make him a danger to Congress and the US. If he had been a career civil servant or even a political appointee with this sketchy of a history around classified information, rather than an elected constitutional officer, he would have had his clearance suspended and he'd be sent home pending the outcome of a counterintelligence investigation. That he and his majority on HPSCI would issue this report is not surprising at all.
Stay frosty!
Open thread.