A puppy is almost as exhausting as a baby, and not just for the humans! Here's the new addition lounging: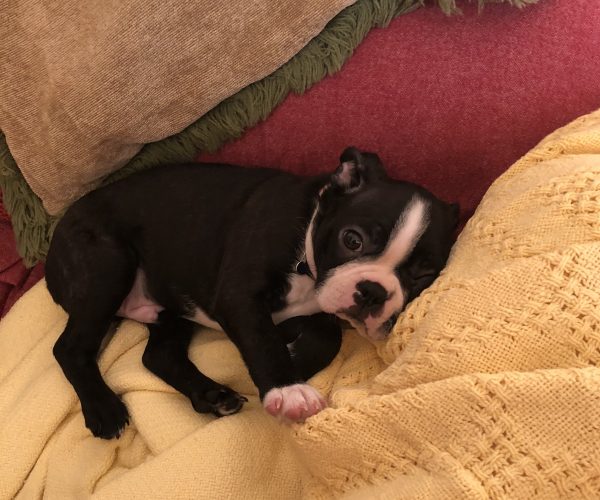 Here he is with his favorite toy: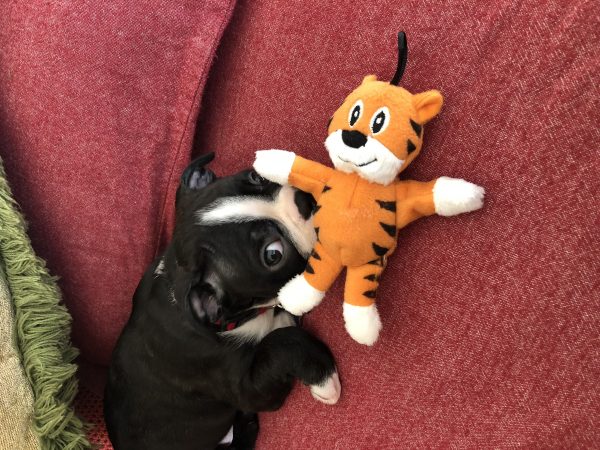 "LOL! I'm a panda!"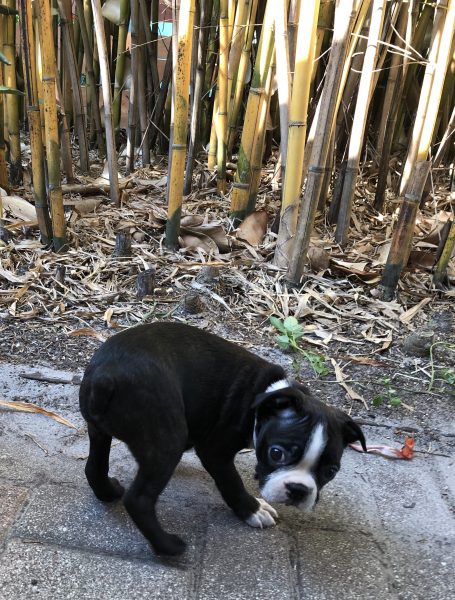 Badger and Daisy are getting to know each other carefully. He retreated behind our legs for the first few encounters.
She's so HUGE compared to him. He's approximately the size of her head.
Then he screwed up his courage and did the play-bow thing, but she gave him a look that said, "Seriously, kid?"
They're doing synchronized sleeping exercises now. I think they'll be great friends by Wednesday. Thursday at the latest!
Open thread!