Greetings from Balloon Juice world HQ, where my new pet horse is begging for her 87th meal of the day: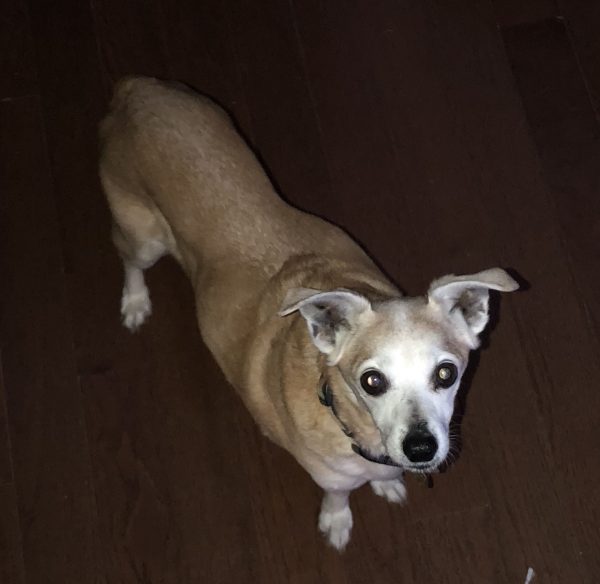 Every time I stand up I get the "Is it time to eat again I know it's time to eat again you know how I know it's because I WANT to eat again food glorious food" look. Tomorrow is our appointment with the oncologist and I guarantee she has put on several pounds this week.
This is an entirely new side of Lily- she was never motivated by food in the past. Although if she keeps eating like this, I'm going to be seeing a lot of new sides of this dog.
Gawd I love her.
*** Update ***
Bonus Steve with me watching the Homeland finale: