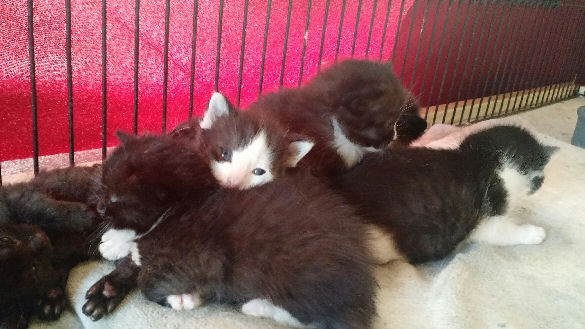 From wise commentor & rescue angel Satby:
Here's some kitten crack for the jackals. I think there's over 20 right now at Becky's maternity ward / abandoned kitten orphanage. These skinny little guys were abandoned. Lots of sweet little faces to brighten up your day. All will be available for adoption, but not until they have been fixed and immunized, so that's still some weeks in the future. Just in case anyone falls in love ?

[At the top], a bonus kitten pile pick of not-so-feral Turtle's kittens, both adopted and bio. The one giving us the eye is Turtle's mini-me.
***********
Not sure these orphans would have much use for pease pudding, but who could resist trying to satisfy such pleading little faces?