It turns out Badger and I have a lot in common. We like to be outdoors, but when it's hot, we don't hang out for long, opting for air-conditioning so soon that certain others make unkind remarks about our stamina.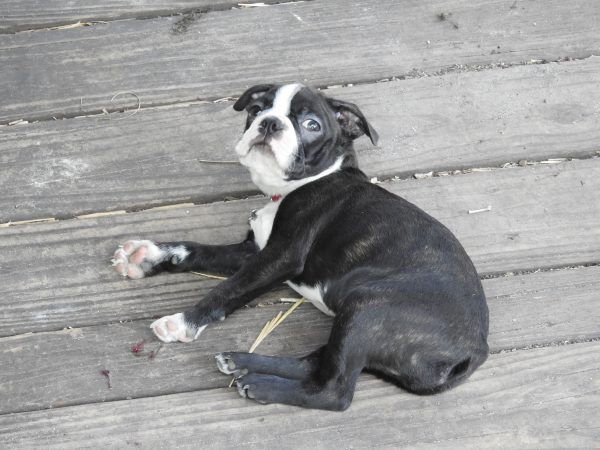 Daisy and Badger are getting along pretty well. He is a smart boy, so for the first couple of days, whenever Daisy loomed over him, Badger would flop over on his back and allow her to inspect him. This is a dark, crappy phone photo that includes the duct-taped arm of my mudroom office chair, but it depicts the Daisy-Badger dynamic rather well despite these defects: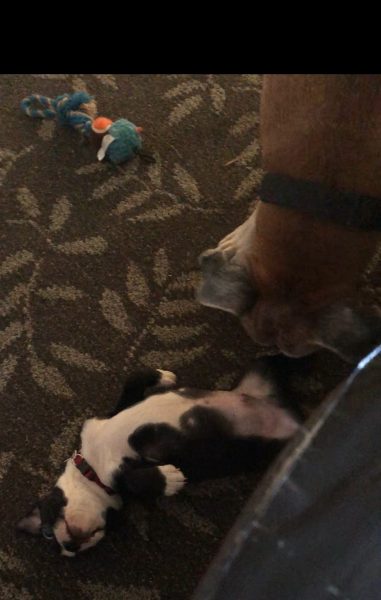 His house-training is going uncommonly well; only one accident in three days! I think Daisy's example is extremely helpful with the training. I still expect we'll have to be vigilant for the next several months, but so far, so good.
That's all I've got. Open thread!