If you look behind the President in this video embedded in his tweet, you'll see Chaplain (LTC) Agbere.
Today, it was my great honor to celebrate the #NationalDayOfPrayer at the @WhiteHouse, in the Rose Garden! Proclamation: https://t.co/4jAxJnBJoq pic.twitter.com/AsWTfpu290

— Donald J. Trump (@realDonaldTrump) May 3, 2018
Or if you'd prefer not to watch, here's a picture of him at today's National Day of Prayer event: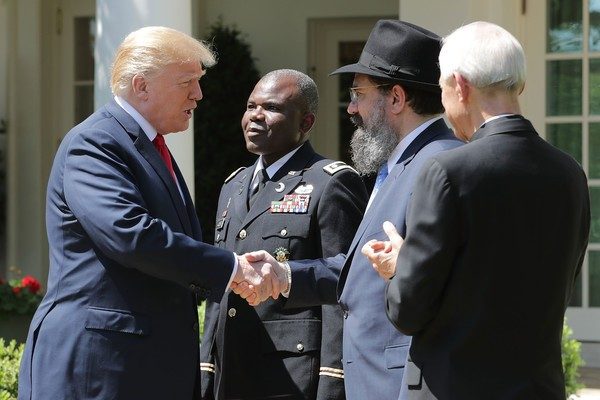 (Image 1: Chaplain Agbere in the Rose Garden)
I'm not sure whether anyone briefed the President on Chaplain Agbere's background, but aside from his ongoing honorable service as a Muslim chaplain, Chaplain Agbere is able to serve Muslims in the US Army and the other Services because of the visa lottery.
Unusual path to service

Agbere will be the first to say he's not a typical U.S. Army Lieutenant Colonel. Born and raised in the West African nation of Ghana, Agbere won the U.S. Diversity Visa lottery, which randomly selects immigrants from countries with historically low rates of immigration to the United States.

"When you are growing up in Ghana — in Africa, not just in Ghana — America is the land of prosperity," he said.

He eagerly accepted the visa and got a job teaching high school students in New Jersey, but after months with the unruly students, he yearned for a job with more discipline and order.

"So when I saw the Navy was hiring people, I said, 'That's where I belong,'" Agbere said.

He went to boot camp with the Navy until he discovered he could not become an officer without U.S. citizenship. Rather than make him wait, his superiors allowed him to switch to the Army, which did not have the same restriction.

His Army career has taken him to war zones in Afghanistan and Iraq. As a fluent Arabic speaker and oftentimes the only Muslim in his unit, Agbere says he works to "bridge the gap" between cultures. He said many in the allied armies he worked with "never fathomed" they'd see a Muslim in the U.S. Army.

Adding Agbere's time in the Army and the Navy, he has served in the U.S. military for nearly two decades. He says he doesn't judge those who have sought to vilify his faith during this turbulent political time, choosing instead to point out the "beauty" of American diversity.

"Definitely some of these things are based on ignorance, and I always see this as an opportunity to teach people," he said.

"I want to be able to define my story. I don't want my story to define me."
Awkward!!!!
President Donald Trump, during a White House Cabinet meeting Wednesday, said he wants to terminate the Diversity Visa Lottery, a program that distributes around 50,000 visas to countries where there is a low rate of immigration to the US.

"I am, today, starting the process of terminating the diversity lottery program," Trump said, seated next to Secretary of State Rex Tillerson and Defense Secretary Jim Mattis. "I am going to ask Congress to immediately initiate work to get rid of this program, diversity lottery, diversity lottery. Sounds nice, it is not nice, it is not good. It hasn't been good and we have been against it."
Hopefully someone was able to give Stephen Miller some Xanax and his stuffed Goebbel's doll and put him down for his nap before the event, so he didn't have to see a visa lottery participant sully the White House.
I've not had the honor or privilege to serve with Chaplain Agbere, but I know some folks who have and they speak very highly of him. I have had a chance to serve with another Ghanaian immigrant who is a chaplain in the US Army. In addition to being my brigade combat team's chaplain when we were deployed in Iraq, he is also a tribal king in Ghana and a good and close friend.
Stay pious!
Open thread.