A couple weeks ago I bought a bunch of ferns for my front porch- I believe I showed you them before- here's the picture: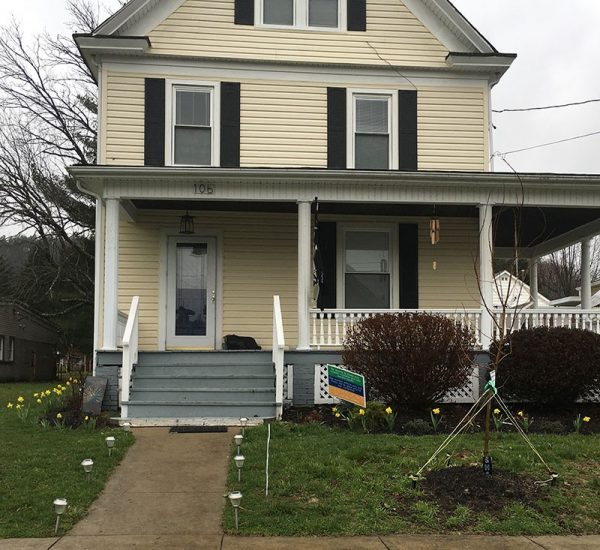 First off, jeebus that seems like another lifetime ago and it was only a couple weeks. Since then everything has just gone crazy- Lily got cancer, I got a flat on one of my trips to Pittsburgh and had to replace all my tires because I don't fucking know why but apparently the one couldn't be replaced and my tires were to the point where they said it made more sense to replace them all, part of the deck had to be reconstructed, etc. Everything went to shit right quick.
At any rate, the ferns were super cheap= five bucks a piece, because they were damaged and they all had a side of them that was dead. So I was taking them down today to water them and trim off some of the dead stuff, and look what I found: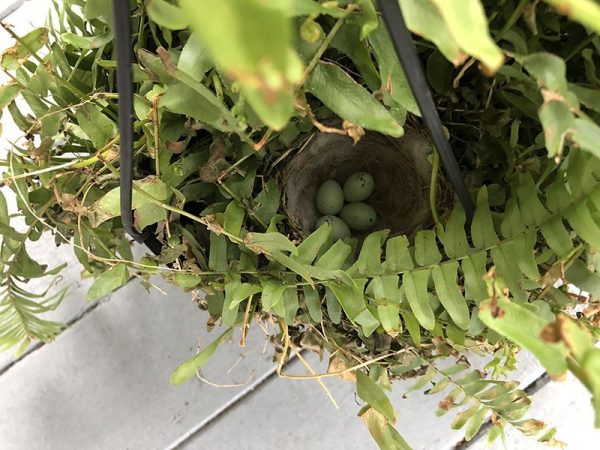 I have no idea what kind of bird egg that is but four seems like a lot, right?