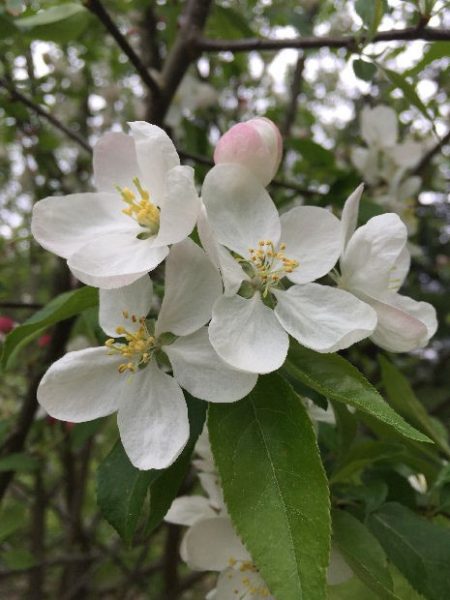 From master gardener & commentor Opiejeanne:
[At top]: There will be apples.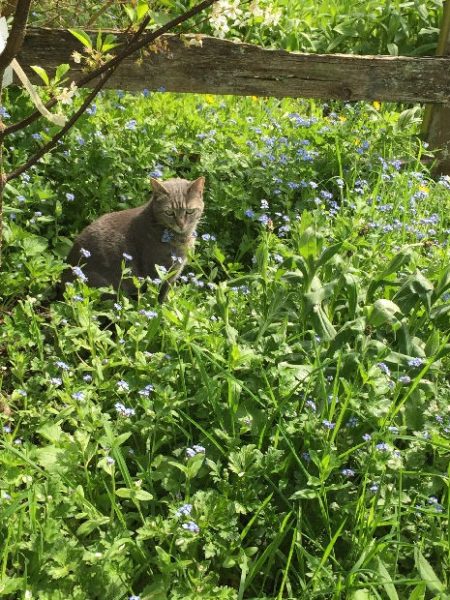 Annie in the forget-me-nots (weeds here).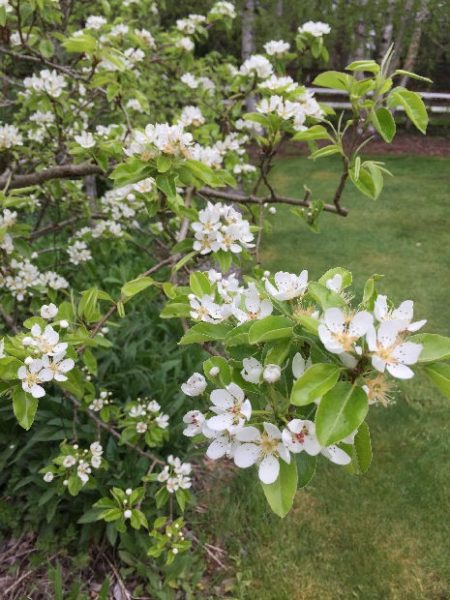 Comice pear seems happy.
Getting ready to put on a show – Shasta double-file viburnum.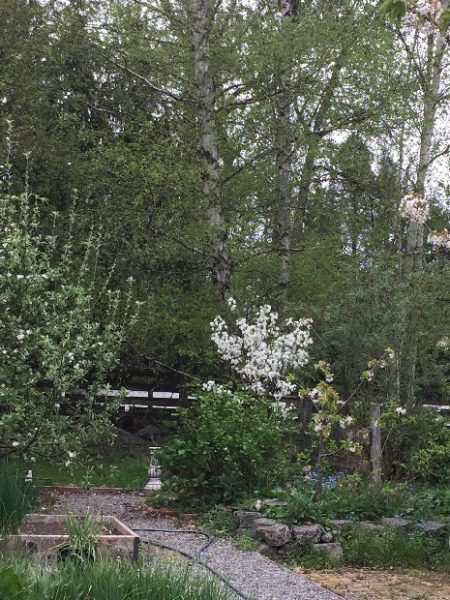 Not the best photo. There are two cherry trees at right-center, the one with all of the flowers is a year old Montmorency sour cherry. The other one with only a few flowers open is Stella. She's six years old and is a bit disappointing but her few branches were covered with blossoms two days later.
There is a plum variety named Stanley which we considered for a moment only because of Stella.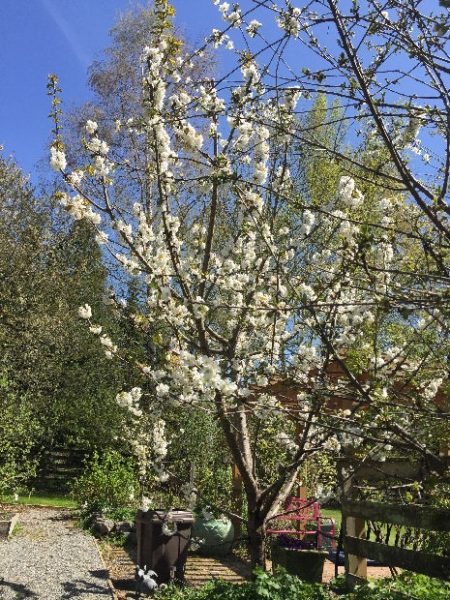 Rainier cherry. It's been in the ground as long as Stella, the sticks in the other photo.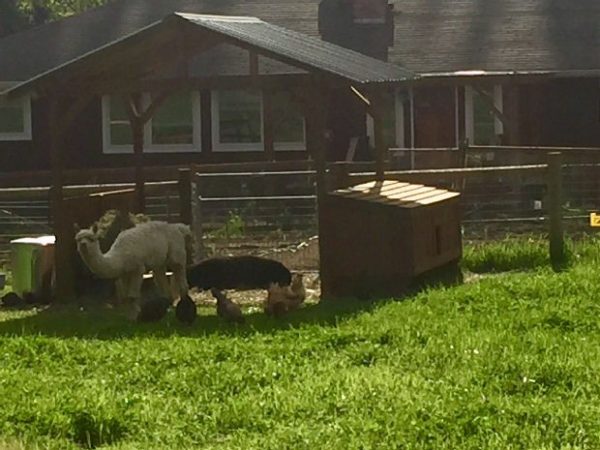 The neighbors' alpacas have returned to their front yard.
***********
Sure sign of Spring, around here: Suddenly I've got two more sets of garden pics waiting to be posted!
What's going on in your garden(s), this week?