Been a while since we had a Lily update, and she is doing remarkably well. She had chemo last Monday, if you remember, and she was a little sluggish on Tuesday and Wednesday, but she came out of it and has just gotten better everyday. She is greeting me at the door again when I get home, I am getting a lot of play bows and her tail is up and waggy, and she prances around and does her little shimmy shake thing she does with her butt when she is happy.
We head back up tomorrow for round 2 and some blood work, and it had been a while since he had a bath, and as always was a perfect angel: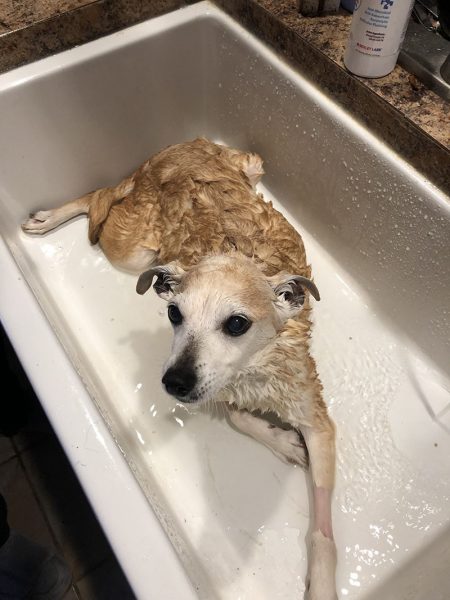 She did find the time to give us a little raspberry: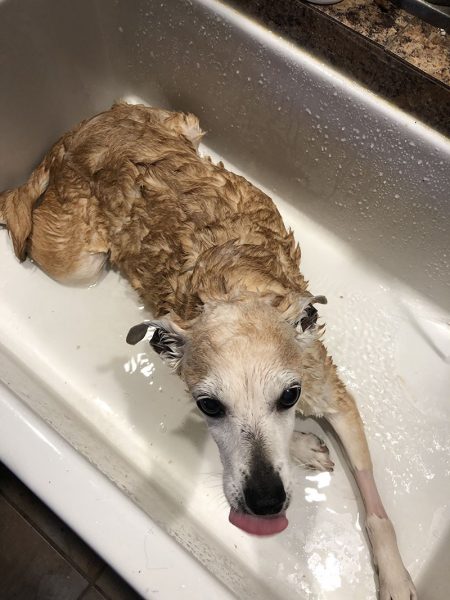 And of course some Jedi action: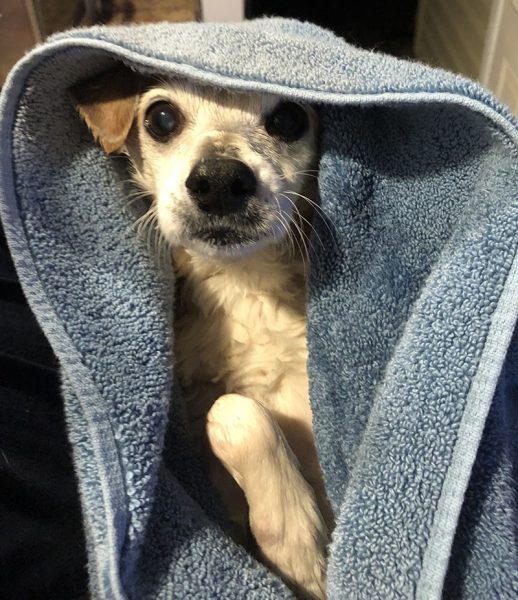 She's now wrapped up in a towel like a baby and napping on my lap.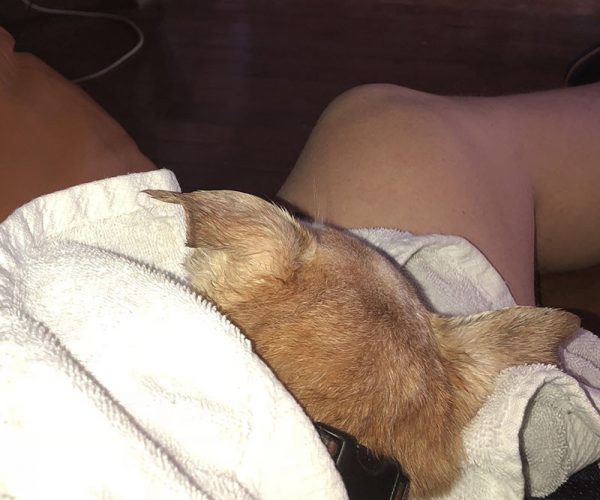 I hope we get good news tomorrow at the vet!