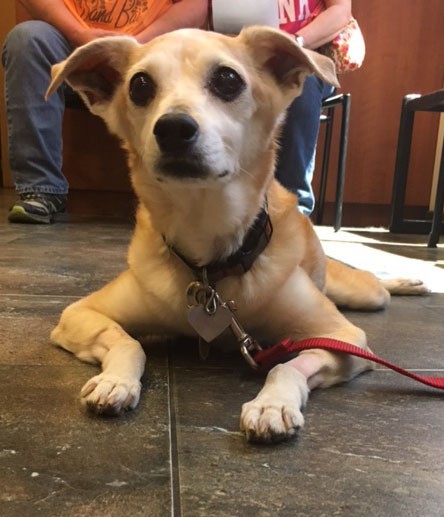 So some numbers and meds. First of all her vitals were all good, and everything else was normal and she had her anal glands expressed. Her bloodwork came back and it was all good- her WBC was 18%, neut at 16.4%, hct at 32%, and her platelets were over 1 million.
Today they gave her 30mg of cytoxan, 16 mg of cerenia, and 20 mg of lasix and fuck this this is too much typing: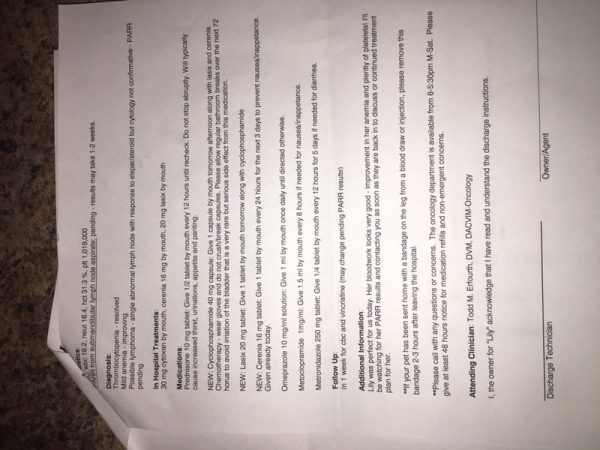 She was hungry as hell and ate tons. Tomorrow and the next day will be big ones to make sure she is not having any adverse effects from the chemo.
And for no reason in particular, here is a picture of my sister wearing all of Rocky Bleier's Superbowl rings at a charity event: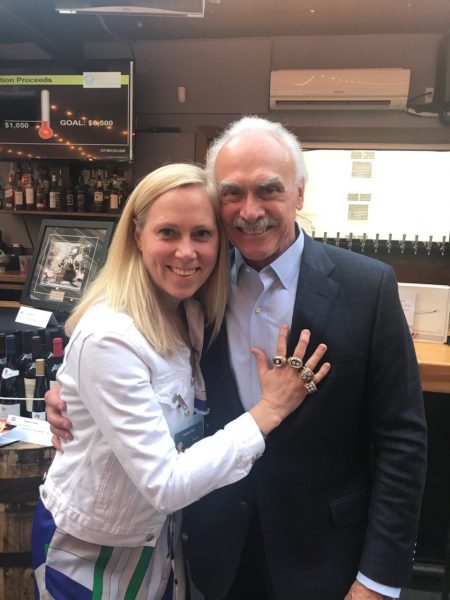 I don't like jewelry on men and don't even wear a watch and haven't since the day I got out of the military (I have a really good internal sense of time and direction and there are clocks everywhere you look- your phone, your computer, your car, your tv, etc.), but I suppose I will give Superbowl rings a pass.