Badger has figured out the outdoor dog water fountain: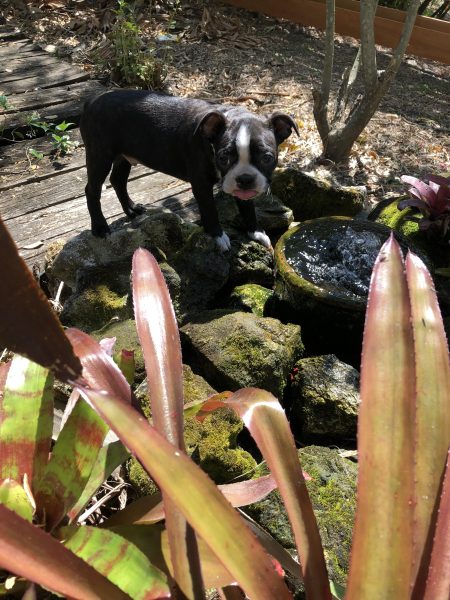 At first, climbing the mossy rockpile to reach it intimidated him, but now he bounds right up to it.
Now it's the mighty Daisy Mayhem's turn: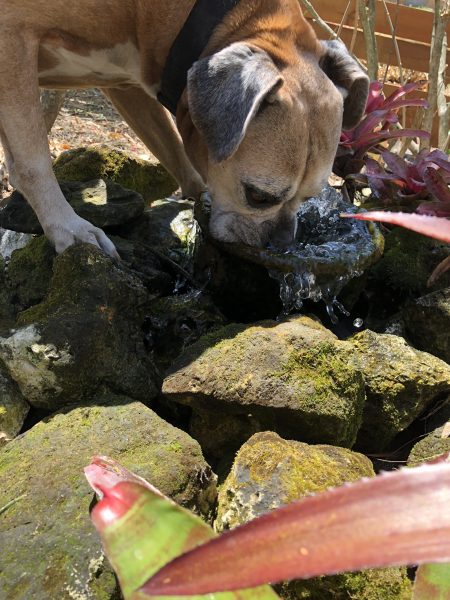 Well, it's always her turn, but she tolerates the pup's antics pretty well for an old broad.
That is all. Open thread!