On this day in 1980, a fast-moving storm with high winds in Tampa Bay drove a freighter off course as it was approaching the Sunshine Skyway Bridge. In low visibility conditions, the freighter hit the bridge pier holding up the southbound span, causing a huge section of the bridge to collapse at its highest point. Several cars and a Greyhound bus went over the edge, killing a total of 35 people.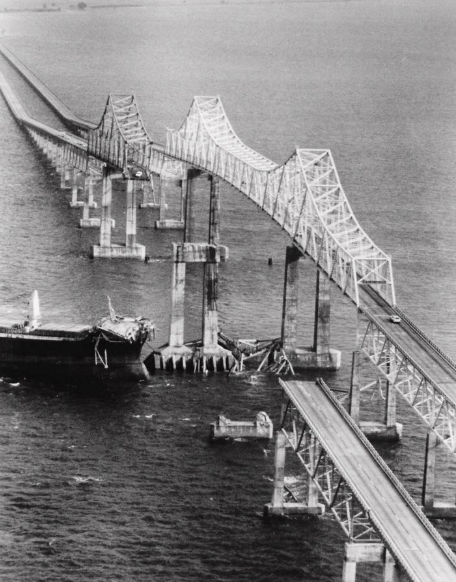 Here's what the harbor pilot radioed to the Coast Guard just after the accident:
"Get emergency . . . all the emergency equipment out to the Skyway bridge. Vessel has just hit the Skyway bridge. The Skyway bridge is down! Get all emergency equipment out to the Skyway bridge. The Skyway bridge is down. This is Mayday. Emergency situation. (Nearly screaming) Stop the traffic on that Skyway bridge!"
Sweet Jesus. Imagine being in that car on the edge!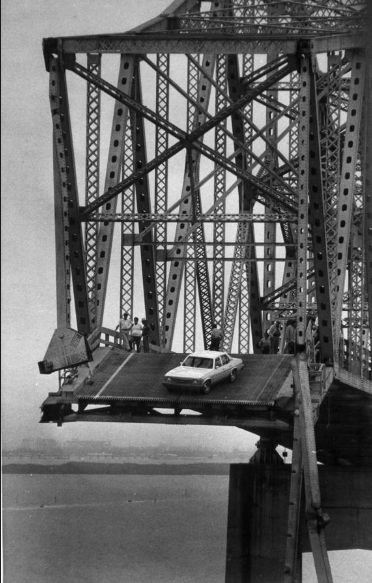 Another look at that car from the opposite angle: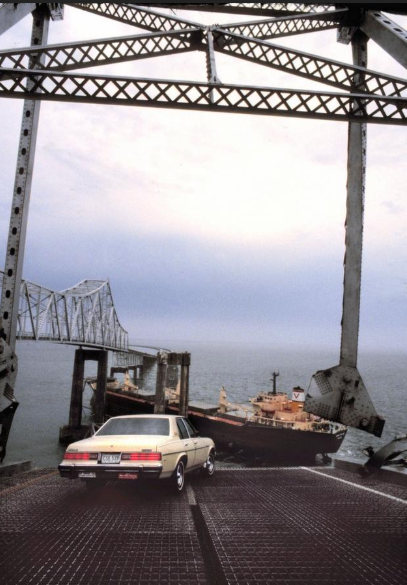 One dude in a pickup went hurtling into the abyss, but his truck bounced off the freighter and into the water. That was lucky for him; it broke his fall, and he was rescued. IIRC, he wasn't too badly harmed.
For several years after the accident, the formerly northbound bridge handled traffic in both directions while a new bridge was built. Here's what it looks like now: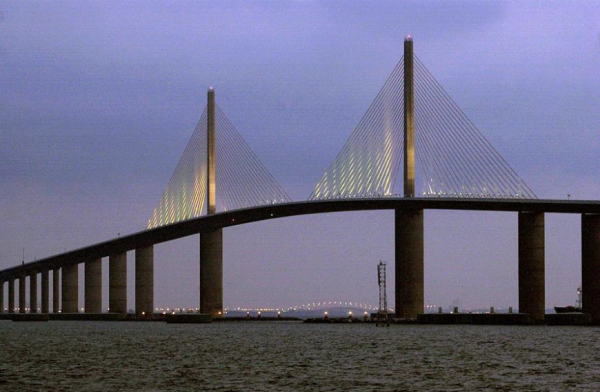 The old bridge was torn down except for a section on the south side, which serves as a fishing pier today.
I was a schoolkid in Tampa when this happened. I remember our math teacher telling us the Skyway fell, and I didn't believe her. It just didn't seem possible. But later, I learned it was true.
I cross the new bridge a fair amount, and I have passed beneath it in boats many times. I always think about the bridge disaster and the people who died when I do.
Photos from the Herald-Tribune here. The Tampa Bay Times has more about the disaster here.
Open thread!