I lost my excellent mom a few years back, so I'm ambivalent about Mother's Day. But I won the mother-in-law jackpot about 21 years ago, and that's worth celebrating tomorrow.
In addition to being the kindest human being I've ever met and a woman of infinite generosity of spirit, my mother-in-law is mad about chocolate covered cherries. So, I am confident she'd like a Black Forest gateau cake as a Mother's Day dessert.
I've never made that type of cake before. I'd never heard of it until it came to my attention during an episode of "The Great British Bake-Off" a while back. As soon as I saw it, I knew I had to make it for my mother-in-law someday. Today is that day.
I'll be using this recipe. Right now, I'm waiting for a gourmet shop to open so I can pick up "caster sugar,"* which isn't a thing in America, plus some seven-inch cake pans.
Hope the cake turns out. I'm not an experienced baker, so we'll see. I will post photos later, even if it's an embarrassing and messy failure that will expose me to ridicule.
What are y'all up to today? It's rainy here, so we're trying to keep the dogs from tracking muck all over the house. That's a challenge under the best of circumstances but even more so now that we have a puppy who has to go out every two hours.
Picture from yesterday: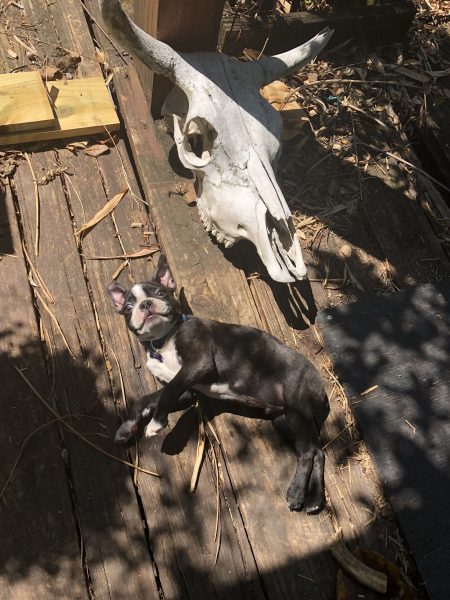 Open thread!
*I know it's theoretically possible to blast regular sugar in a food processor to make caster sugar, but every time I've tried, I've ended up with confectioner's sugar, even if I only pulse it for a nanosecond.