Trump three days ago: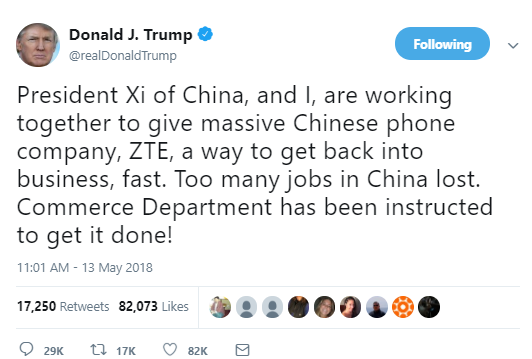 Trump this morning: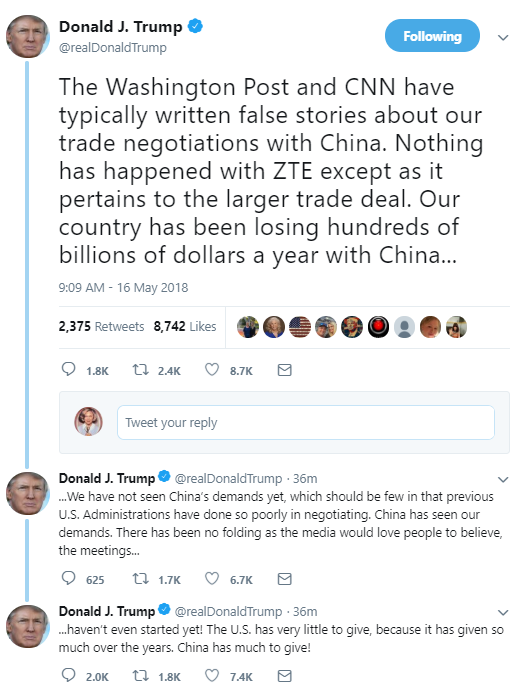 He's just flat-out lying about what he said 72 hours ago — without even bothering to delete the tweet. There's nothing remarkable about this sort of thing now. The president of the United States lies all the time. Ho hum.
In other news, the Senate Intelligence Committee just released thousands of pages of transcripts about the Trump-Russia investigation, mostly about the Trump Tower meeting, where Trump's grotesque namesake spawn eagerly met with representatives of a hostile foreign power to gather dirt on Hillary Clinton. "If it's what you say, I love it" should be inscribed on that shit-stain's tombstone.
Another developing story out of North Carolina: schools are closed as teachers walk out to demand funding for education. Honestly, I'm finding these teacher strikes the most encouraging post-Trump political development since the Women's March. The teachers are winning too, extracting concessions from skin-flint wingnut legislatures.
It's almost as if people are realizing that slashing local government funding to lavish tax cuts on rich people hurts communities while failing to produce prosperity for all. Imagine that!