File this one under the "It matters too much too laugh, and my tear ducts are dry":
Rep. Mo Brooks (R-AL) questioned Duffy on the factors that contribute to sea-level rise, pointing out that land subsidence plays a role, as well as human activity.

Brooks then said that erosion plays a significant role in sea-level rise, which is not an idea embraced by mainstream climate researchers. He said the California coastline and the White Cliffs of Dover tumble into the sea every year, and that contributes to sea-level rise. He also said that silt washing into the ocean from the world's major rivers, including the Mississippi, the Amazon and the Nile, is contributing to sea-level rise.

"Every time you have that soil or rock or whatever it is that is deposited into the seas, that forces the sea levels to rise, because now you have less space in those oceans, because the bottom is moving up," Brooks said.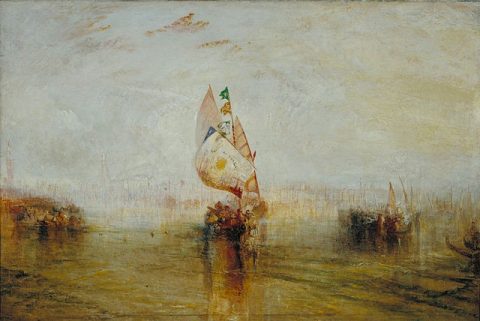 My man (or is he an ambulatory ficus?) Mo is not the only Republican to be, let us say, profoundly and proudly ignorant of basic knowledge.  (Another way of putting it is that this is another Republican bluntly lying about a critical issue that will affect — read harm — millions of Americans, and  billions of humans.) Here's House Science, Space and Technology Committee Chair (sic!) Lamar Smith:
At one point, Smith showed a slide of two charts that he said demonstrated how the rate of sea-level rise does not equal the sharp spike in the consumption of fossil fuels. When Smith pointed out that rates of sea-level rise have only increased slightly compared with the rate of fossil fuel use, Duffy pointed out that his chart was from a single tide gauge station, near San Francisco, and that sea levels rise at different rates around the world. Smith did not show rising atmospheric CO2levels or temperatures, both of which have climbed steadily in recent decades as emissions have increased.
And because no catalogue of Republican malicious misrepresentation would be complete without the Kremlin's man on Capitol Hill, Dana Rohrbacher, here's his contribution to the enstupiding of America:
"I'm a little bit disturbed by, No. 1, over and over again, I hear, 'Don't ever talk about whether mankind is the main cause of the temperature changing and the climate changing,'" [Rohrbacher] said. "That's a little disturbing to hear constantly beaten into our heads in a Science Committee meeting, when basically we should all be open to different points of view."
More of the same at the link: BS about ice sheets, masturbatory distraction on what temperature is "normal" on earth and so on.
We are asked to show respect for our fellow citizens on the other side of the aisle. My response: respect is earned.
Image: J.M.W. Turner, The Sun of Venice going out to sea, 1843