If you want an expert's insights on the issue of North Korea's nukes, head over to CNN and read a piece featuring our own Cheryl Rofer. All I've got is something deeply weird and worrisome about the upcoming summit; the Trump White House issued a commemorative coin for it: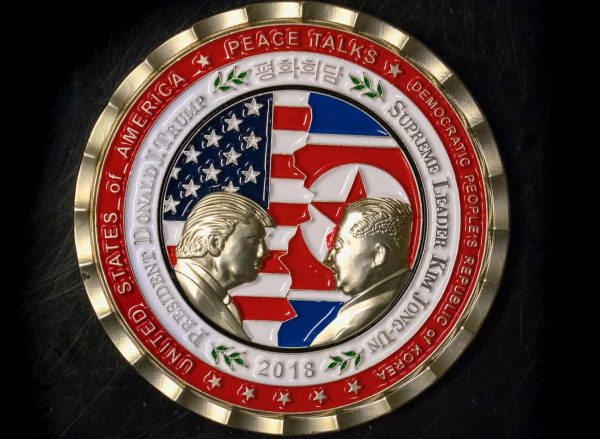 Kim Jong-Un's PR shop must be stoked — what could signal Kim's arrival as a legitimate player on the world stage more effectively than the U.S. president pairing his own image with Kim's as an equal? Oh, right — nuclear weaponry.
This premature victory lap is disturbing on so many levels. From The Guardian:
Trump has reportedly been focusing on the pageantry of the summit rather than immersing himself in detailed briefings on the complex issue of North Korea's nuclear program. He has been particularly interested in suspense-filled announcements that could come out of the meeting, according to the Associated Press.
Of course Trump has focused on the show biz angle — that's who he is. But Trump is also a vengeful bully who is likely to go apeshit when he doesn't get what he wants. And he'll have Bolton whispering in his ear on the long plane ride home.
I don't think anyone's gonna win this coin toss.