Lily had her fifth chemo treatment today, and while we were there I saw the most curious looking dog: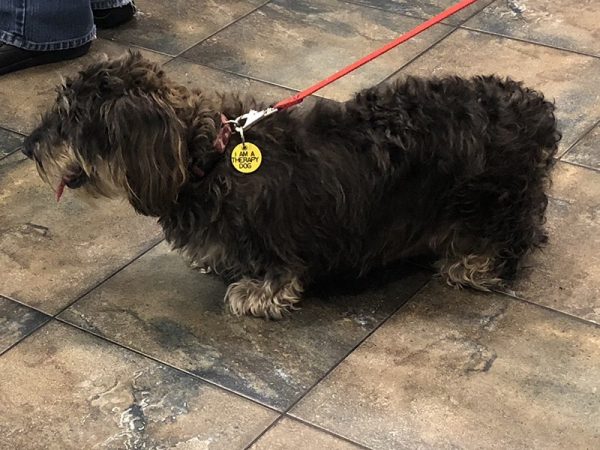 From some angles, it looks like he has NO legs whatsoever, but I thought he looked kinda like a Jawa Landcrawler. He shuffled when he walked.
At any rate, the only note from my doctor this week was "Lily continues to be amazing." Which is true! All her bloodwork was fine, her platelet count dropped, and everything seems to be ok, so we are just gonna keep on keeping on. She got showered with attention by all the nurses and vet techs, and got a pretty new bow: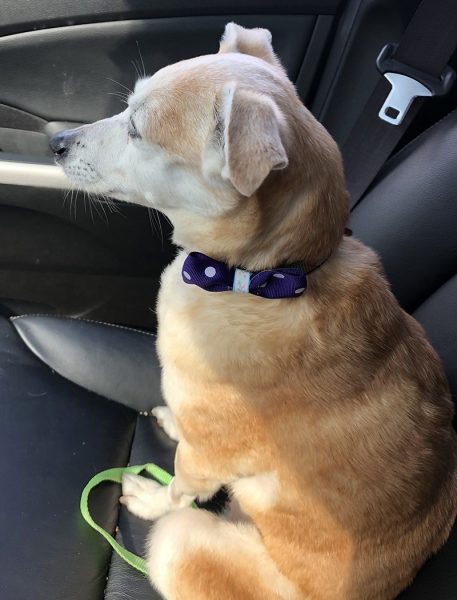 After we walked out of the hospital I tried to get her to go on the grass and potty, but she headed straight toward the car and was ready to get on the road.
Got home, and the peeps are doing well: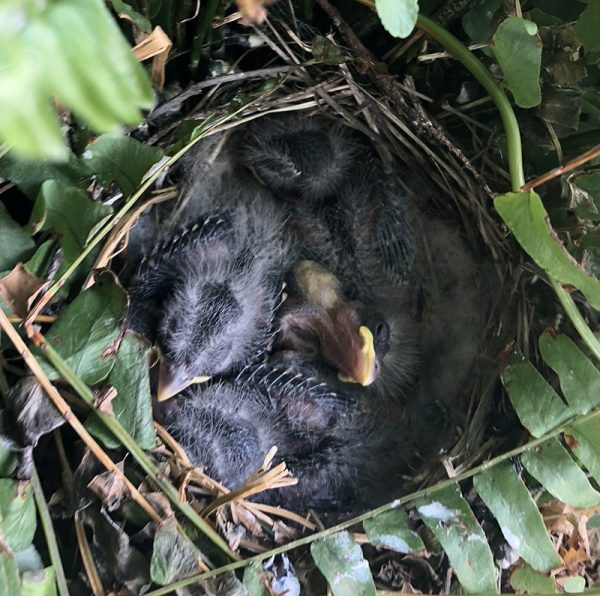 And just because I love you, here are pictures of Rosie and Lardass. Rosie is too stiff (like all JRT's) to curl up, so she just makes the bed work: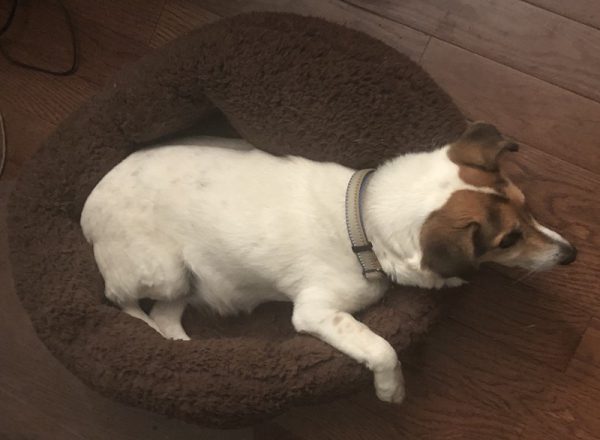 And Steve just sleeps wherever the hell he wants: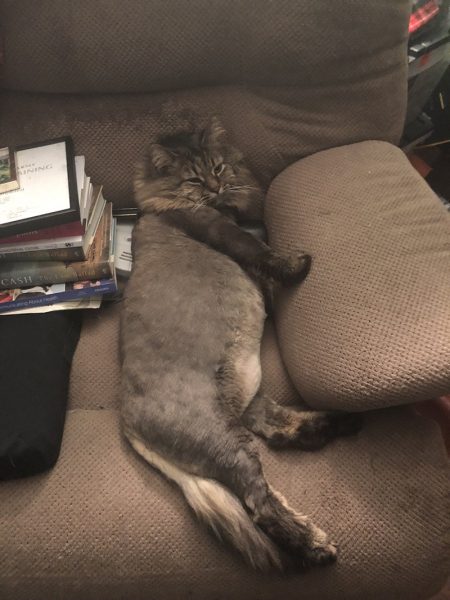 Remember, that recliner is a chair and a half oversized job.
I have no idea what happened in politics today and plan to keep it that way until tomorrow.