To the surprise of no one: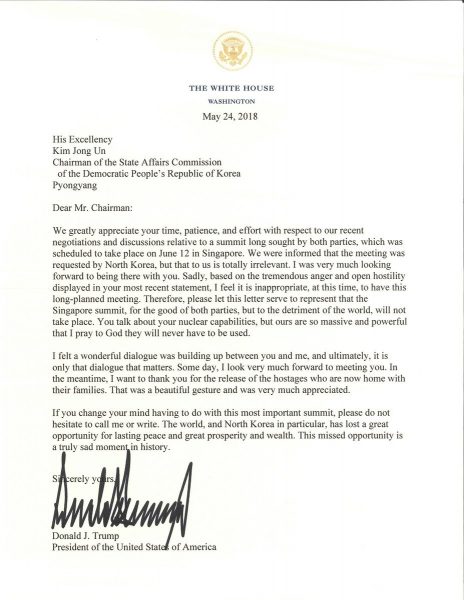 Ironically, Trump is probably most pissed off about the North Korean foreign minister calling Pence a "dummy," which is perfectly true. Let's just hope the orange fart cloud focuses on golf or staring at someone's boobs instead of avenging his toady.
Oh well. At least we have a coin immortalizing two of the most absurd hairdos to ever adorn the noggins of a pair of nuclear-armed, narcissistic rage-bots.