I couldn't wait to post this (sorry other FP posters) because A.) we live in a dystopian world of shit and B.) ALL BIRDS PRESENT AND ACCOUNTED FOR: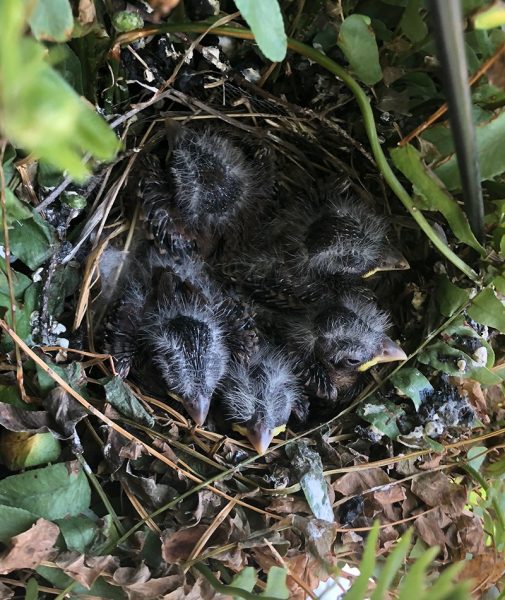 There were five eggs, and I see five little noggins, including the emo teen facing the back of the bus listening to Dashboard Confessional while worrying about worms.
I'm going to end up going to Lowe's and buying a safety net, aren't I?