Crafted with some of the finest redneck how-to, and accomplished without one piece of duct tape or an old radiator: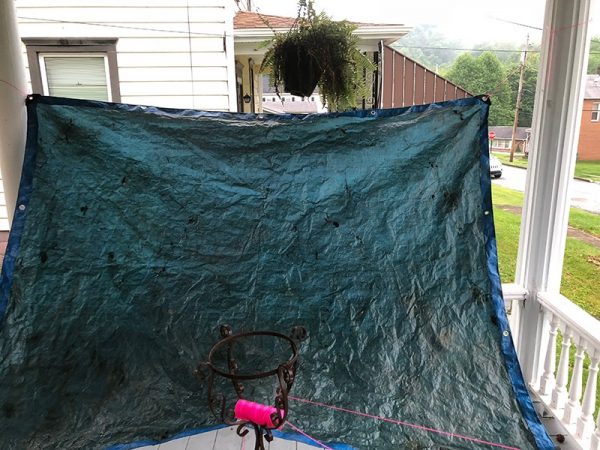 As you can see, the fern is really taking it in the kisser. But back to the slide, we turned the hook with the fern slightly so now the nest is directly over the slide, which is at about a 45 degree angle, levels a bit, and then has a much more gradual grade and the drop off. The goal is not to catch them and keep them off the porch, it is to make sure they don't take a graceless 6′ drop with accompanying splat.
Another look at the peeps: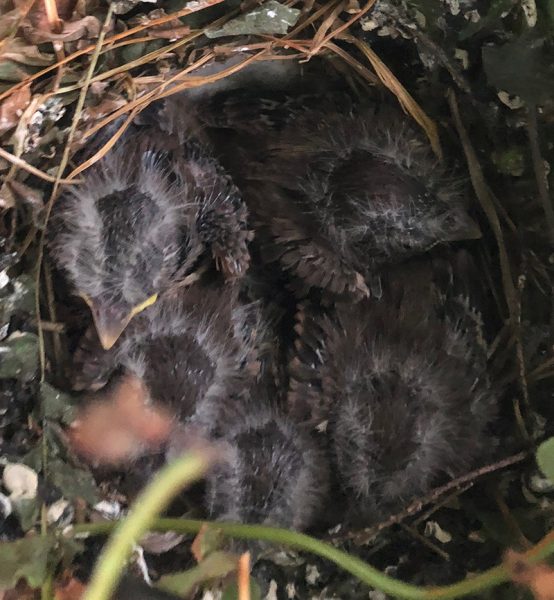 And some bonus pictures of Lily helping me navigate my hamlet: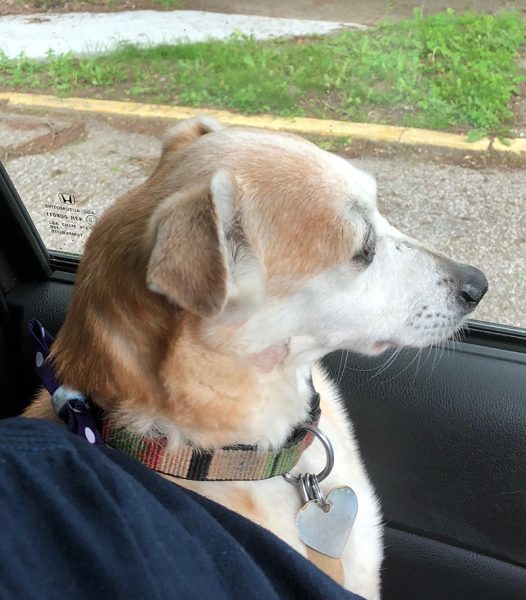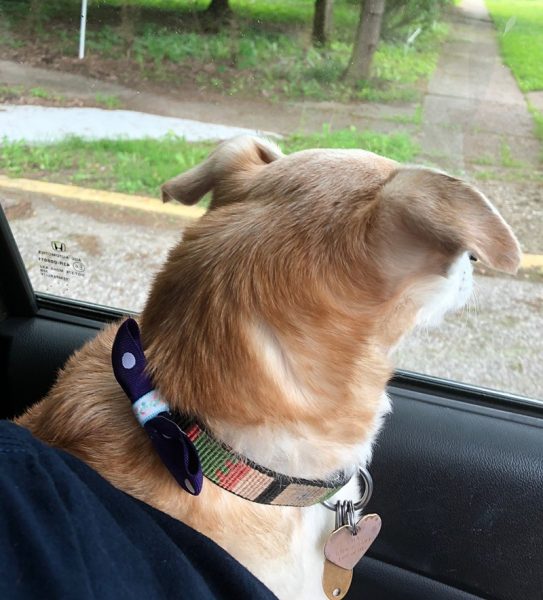 As you can see, Lily takes her job very seriously and we always look both ways at an intersection so we do not mow down an old lady, a kid, or any varmints that might be in the AO.