Ireland has done what, as a not-much-younger-human I would have thought impossible in my lifetime: it has legalized abortion — and by an overwhelming margin.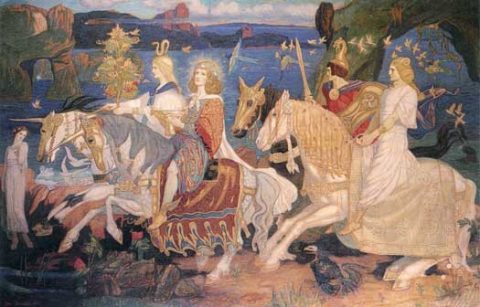 In doing so, it has struck a blow that will resonate worldwide, and especially here, I think and hope.  Most important, it says to the forces of reaction that all people are people (even women!) and to hell with any doctrine, policy or party that says and does otherwise.
The Irish can have nice things.  So should we — and can if we mobilize the energy that is already here to say "not on our watch" this November.
We'll be talking about that all summer, I'm sure.  For now, lets celebrate a huge win — for a small island and all its friends.
Image: John Duncan, The Riders of the Sidhe, 1911.