I had to head down to the big city to pick up Tammy, who is coming up with Samantha to visit, hang with my parents, and mess around in the garden (we're sharing it since she has no room at her place), and before I left, I checked on the birds. I couldn't get a good picture, so I delicately picked up the fern by the bottom, and took this: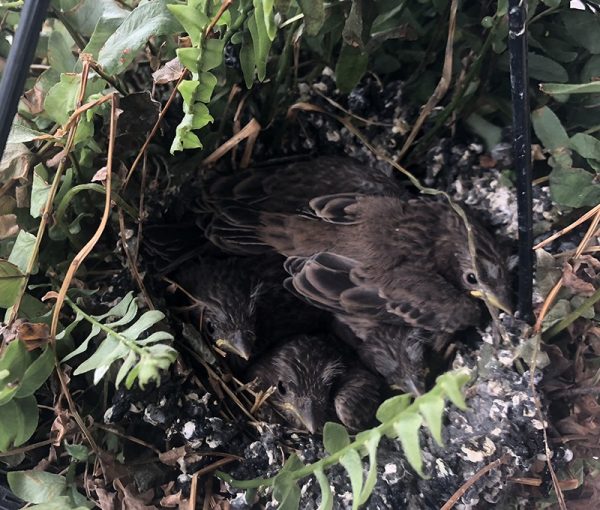 As I slowly placed it back on the hook, he flew off and landed on the wire right next to my house, and sat next to what I am assuming are his mom and dad. Four hours later, I came back to check on them again, and as I approached the fern, two more flew out, and this happened (Gerald's wife and daughter are the other two you hear in the background asking what we are doing):
Not every nest of house finches gets a cheering section! I missed the exact moment #4 took off, but you can hear the wings ruffling:
There is now one little fellow/lady left in the nest: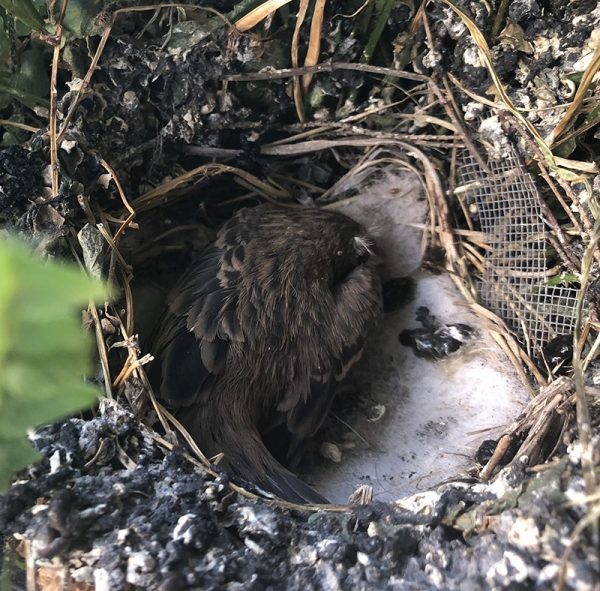 That's a bad picture, but it is alive, breathing, and it's eyes were open. I'm going to leave them alone for today- that was enough human interference, but I bet tomorrow the nest will be empty. I'm just going to pretend they hung around for me to see them take off for being such a good host and putting up the completely unnecessary Birdslide 9000x. When I came in side there were were birds on the wire and one hopping around on the ground, so I am hoping they stay around here and make this their HQ (is it obvious I have no idea what the habits of house finches are?).
I'm off to take a nap, this was too much excitement for one day.