The Philadelphia Eagles fall prey to the "or else" portion of the Trump Doctrine!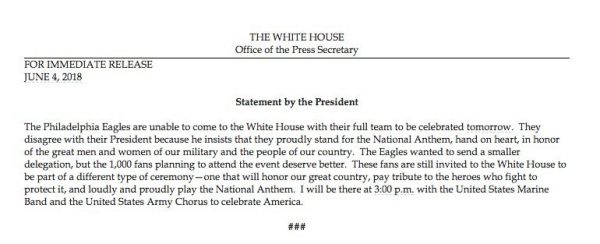 What a child!
The Eagles are really missing out on the opportunity to stand there while the President fucks up their names, barely mentions the Super Bowl, then tells a pointless story about how NFL owners were very unfair to him when he tried to buy the Buffalo Bills.

— Arkansas Fred (@ArkansasFred) June 4, 2018
Open thread!