I'm sitting here in my home office and Steve is sitting behind me on the recliner, and I have never felt so judged in my entire life. I feel wholly unworthy.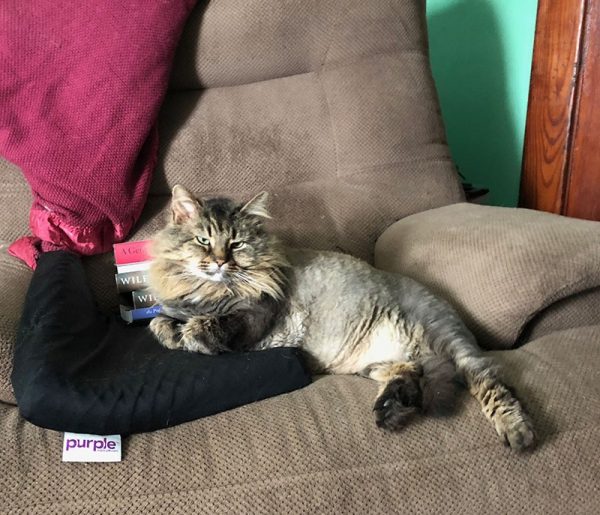 That magnificent bastard.
*** Update ***
Steve is apparently just asserting his dominance over everyone today because I left the room and when I returned he had kicked Lily out of her bed.
"Fuck that dog and her cancer!" – Steve