So, the mister and I are on our first motorcycle trip, staying at a rental about 100 miles from home in a beachy town known for its high rate of cirrhosis of the liver.
The place we're staying is built on piers overhanging a little bay. Someone installed a light underwater just off the dock, and after dark, fish circle the light all night long: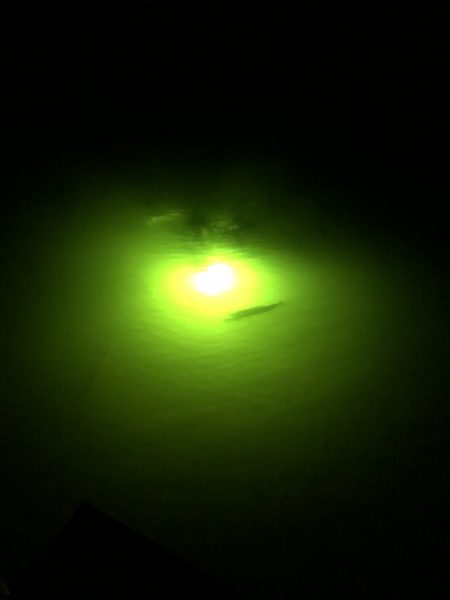 We've seen snook, tarpon and all kinds of fishes, just circling and circling around the the light. I don't know why. It's like a fish cult.
Even in this boozy refuge, the Cult of Trump is inescapable. Not the fish; I refer to an aggrieved loudmouth at the closest bar last evening who sat down and immediately started complaining, apropos of nothing, about how he was tired of being called a racist just because he supports Trump.
I guess he assumed we would be a sympathetic audience because we're middle-aged white people. He was wrong. My husband quickly saw that this wasn't going to go well, so he asked for the check and we decamped to the bar 15 yards west.
This accursed era would be easier to endure if the Trump assholes weren't so goddamned whiny. Anyhoo, dawn breaks soon, so we're off to the second leg of our adventure.
Open thread!