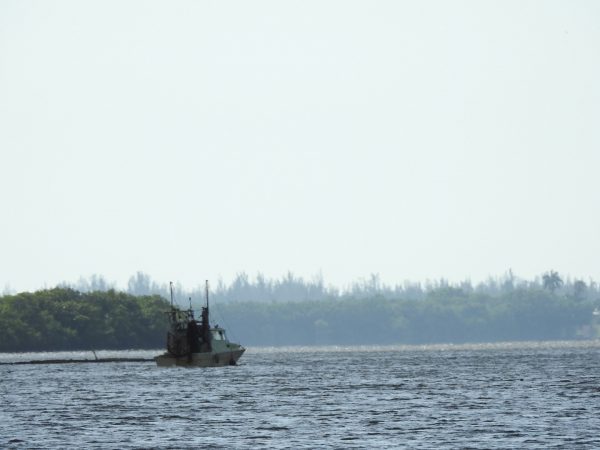 They just dove underwater every fucking time I took a picture. Seriously, so many dolphins!
As far as I can tell, the crew on that boat are the only working folks in this town today, aside from bartenders, cooks and wait staff, who are VERY busy.
Earlier, we were at a tavern populated almost exclusively by folks a decade or two our senior, which happens less and less these days since we're no spring chickens ourselves.
There was a jukebox that I was controlling via an app, and I realized from the surrounding conversations that none of the other patrons knew this was possible, because they kept questioning each other about who played what song with their quarters.
It never occurred to them it could be us, since we never got near the jukebox. We acted totally innocent.
Before we left, I considered queuing up a solid hour of "Delta Dawn," but I was afraid it might cause actual bloodshed.
It's the little things, friends.
We're heading home from our long weekend tomorrow. I'm a little sad about that, but I can't wait to see the doggies. Their sitter sent this photo: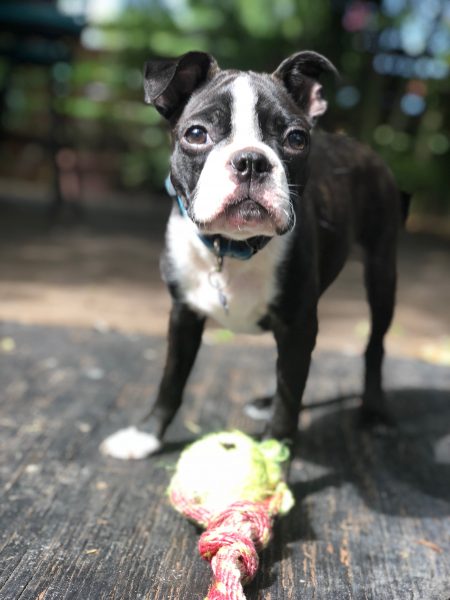 What a handsome boy!
Other news: Big, fat liar Trump called Justin Trudeau "dishonest" and had a general hissy-fit over the way his bullshit was received at the G7 summit.
Hubby and I were talking about it, and I wondered if we (America) could ever come back from this. Even if Trump proves to be a fart in a whirlwind, the rest of the world now knows we're dumb enough to elect such a pariah — or at least lax enough to let a 3rd-rate power like Russia sleaze such a destructive moron into office.
Hubby pointed out that some of the aghast parties — namely Germany and Japan — came back from a lot worse. Good point!
Open thread!