I gotta admit, I'm always a little nervous when I don't check the website for 24 hours and then go to see whether or not the ship is still afloat or if there is just a smoldering wreck listing portside with a couple random commenters fighting in the lifeboats. At any rate, good to see things are still ok.
My mom is out of town for the week (she told me what she is doing but I didn't pay attention but I know she is somewhere in Delaware with a friend) so dad and I drove up to my sister's house in Pittsburgh and then went to a couple nurseries. There's a big place up there that we go to called Trax Farms which is just massive, but the prices are ridiculous and the place was super crowded, so we went down the road to another place and picked up some perennials (bee balm, etc.) for the backyard and a couple junipers, barberry's and the like for the front.
On the way home we stopped at a Greek place for lunch, and I had dawali, tabouli, and lentil soup with feta, and dad had the lentil soup and a rolled pita with falafel.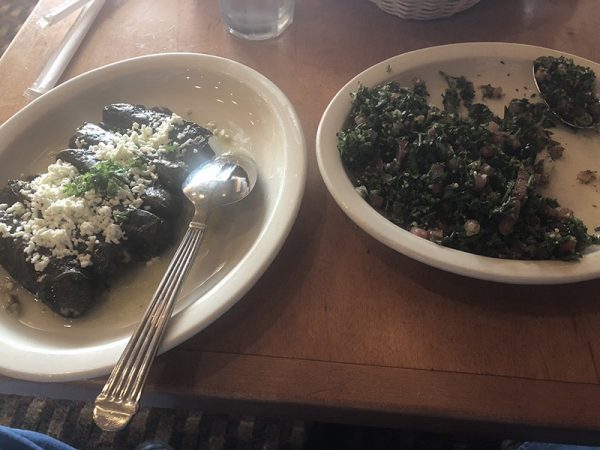 The soup was gone so fast it didn't get a picture. Now I'm just sitting on the front porch enjoying the rain storm. We've gotten so much rain this year that everything is just so lush and green- it looks like a rain forest driving around this area: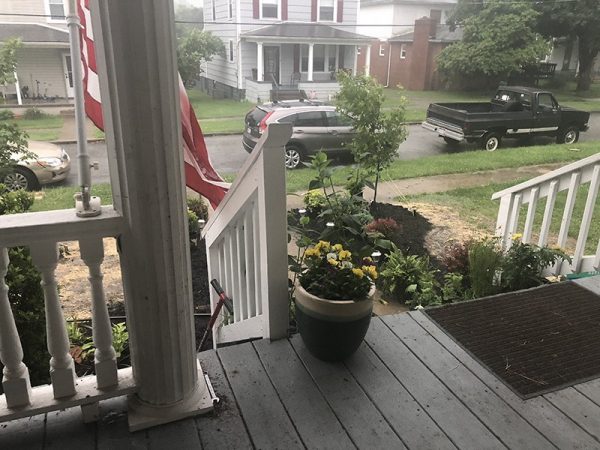 I do so like my wicker chairs and just sitting on the porch. It's nice. Although I think I am now going to go upstairs and play some Guild Wars 2.
DID YOU ALL SEE THE CYBERPUNK 2077 and FALLOUT 1976 TRAILERS!!!!!!!!!!
*** Update ***
I just looked out my bathroom window into the back yard. I probably shouldn't have.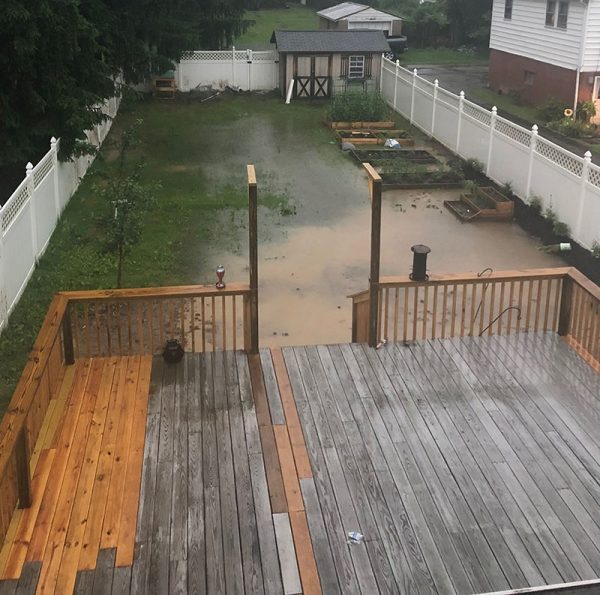 I guess next summer I need to think about drainage…