I have horrible news from my good friend Nikki, but it could be very good news for someone who wants to adopt two wonderful kitties:
For the past couple of months, my five month old has been dealing with a lot of skin issues. Rash, itching, scratching, and occasional hives. She's been to her pediatrician, a dermatologist, and most recently, an allergist. Two weeks ago she had allergy testing and we found out that she is allergic to our cats. We have discussed our options and have decided to follow the allergist's advice for what's best for baby. We need to rehome our cats.

The cats don't deserve this and if we could keep them and the keep the baby healthy, we would. We have reached out to our family and our friends, but people are reluctant to take in a "used" cat. But let me tell you – these are GOOD used cats. Chelsea (the gray shorthair cat, female) is about 10 years old and is very affectionate. She loves to be held and and rubbed and enjoys napping all day. She likes the occasional can of wet food and loves to look out the window. Jozy (the fuzzier cat, male) is about 7 years old. He loves winding around our legs and is very friendly. He prefers to lay near the humans and not ON the humans. He purrs like a jackhammer and is a big, happy boy.

Both cats are fixed and have been indoor cats their entire lives except for the rare visit outdoors when we forget to shut the front door. Chelsea will explore outside for 5-10 minutes and then come back to the door. Jozy will demand to come back inside once he realizes that he has escaped, which is usually less than 30 seconds. They are good with kids. We have a 2 year old that loves on them every day. We have never had a dog, but my mom's small dogs used to visit and they tolerated them just fine.

We would prefer that they find a new indoor home together, as we assume they are good friends. But more importantly, we want them to find a new home that isn't a shelter, because we know what their fate would be if they were to go there.

To be clear, we are devastated to have to get rid of these two. We love them so much but our baby is clearly suffering. We are hopeful that someone else will see their potential, take a chance, and love them like we do.
I recommended putting the five month old up for adoption because she's so young she probably wouldn't remember anyway and the cats were there first and will be less expensive and less trouble in the long run, but apparently Nikki has become quite attached to her, so I guess we need to find a home for the cats. I've met both of them and spent quite a bit of time with Chelsea who is an absolute dear, and I feel just horrible for Nikki.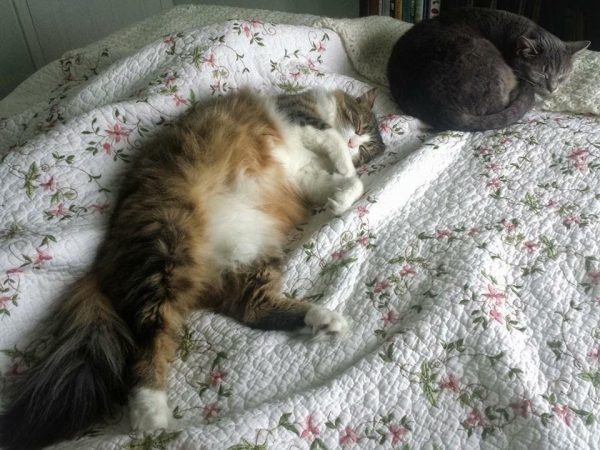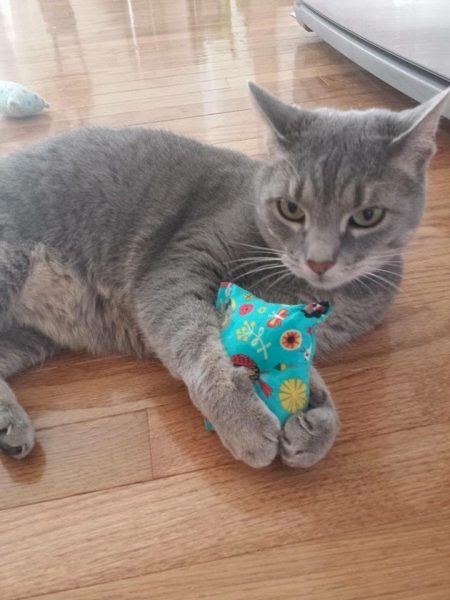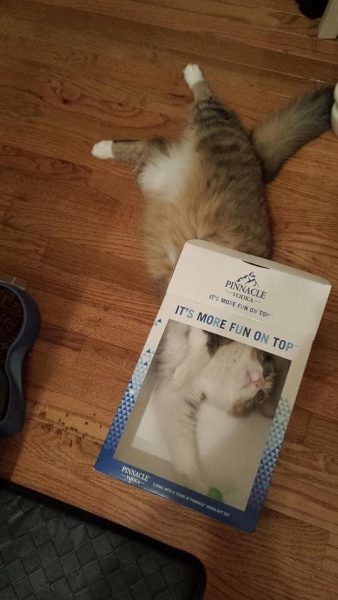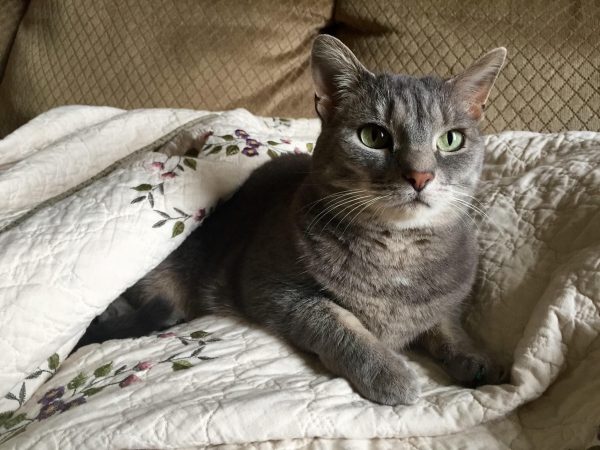 As you can tell, they are happy, healthy, well-adjusted kitties, and if you are interested, please email me.