As a general rule, whenever you are required to hold an ad hoc press conference defending your administration's elective policy of ripping toddlers away from their parents and then putting both child and parent in separate prisons, you can expect that things are not going to be received well and should probably plan on the event going rather poorly. But, if you are a Trump administration member, you can just say fuck it and go all in and just lie about everything.
I suppose I could go into every single lie told by Nielsen by her presser, but instead I'll just let this headline at Splinter do the heavy lifting: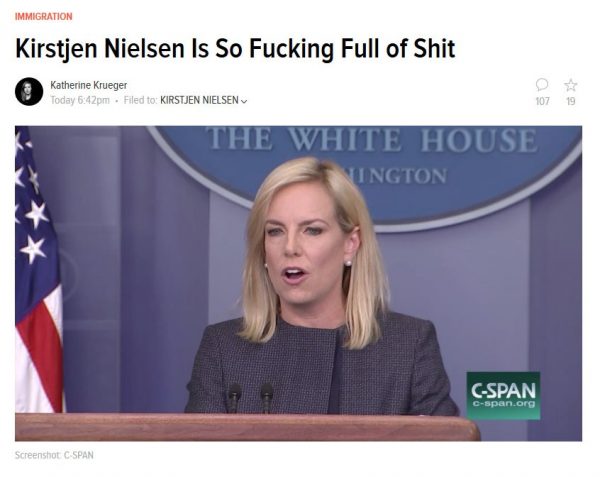 She basically lied about everything, but she smiled through a 1/4 inch of foundation and caked on mascara while doing it, so let's just consider this her FOX news audition tape, because she should be unemployable for the rest of her life, the fucking ghoul, but she'll no doubt have a job at Trump state tv.