Making more progress. All the perennials are in, just need to dump a bunch more mulch around all the blueberries and blackberries back by the compost bin and to the left there where the apple trees are we're just making that one big bed where I can plant wildflowers and the like and put the hummingbird feeder: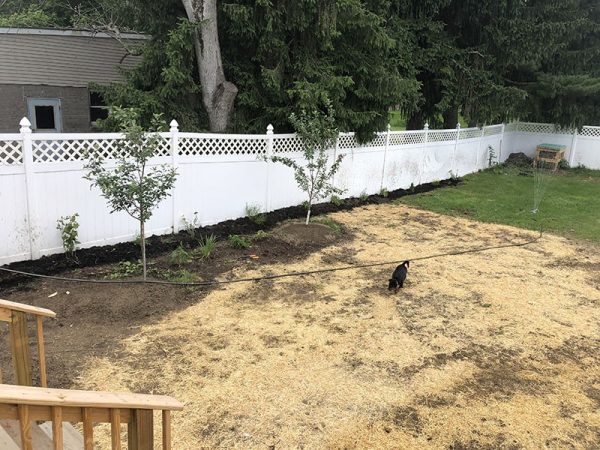 If you notice we are attracting wildlife already as there is a feral hog rutting already. Pretty much the same on the right: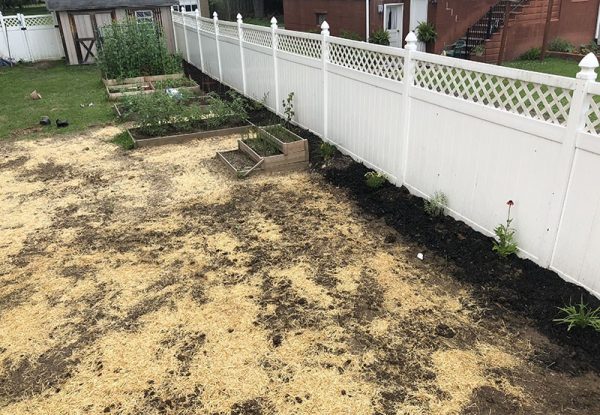 In the back behind the peas I have hopefully a bunch of different sunflowers that will come up, and all along both sides in between the perennials I sprinkled a bunch of wildflower seeds as well as threw in some gladiola bulbs I bought in the spring and never used.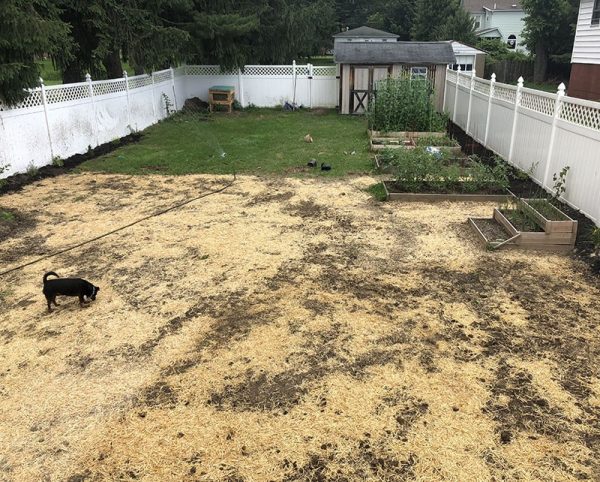 Rural King sells good grass seed (I use a mix of bluegrass and something else) for a little over 2 bucks a pound, so we're just waiting on that to take. The sugar snap peas and regular peas are a couple days from me needing to start harvesting them, and are over 7′ feet tall. Once the peas are done I am going to do a bed or two of pole beans.
The upside is that other than maybe some sand, the backyard is done money wise. We're gonna put in a path to the back gate, but it's going to just be made out of rocks we get from the creek, and all that needs to be done really is to powerwash the fence and maybe trim some of those god damned pine trees.